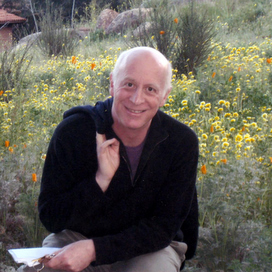 Paul


Goldberger

Architecture critic and non-fiction writer
Paul Goldberger is the architecture critic for the New Yorker, where since 1997 he has written the magazine's celebrated "Sky Line" column. He also holds the Joseph Urban Chair in Design and Architecture at The New School in Manhattan. He began his career at the New York Times, where in 1984 he received the Pulitzer Prize for Distinguished Criticism.
Paul's writing has received numerous awards in addition to the Pulitzer, including the President's Medal of the Municipal Art Society of New York, the medal of the American Institute of Architects and the Medal of Honor of the New York Landmarks Preservation Foundation, awarded in recognition of what the Foundation called "the nation's most balanced, penetrating and poetic analyses of architecture and design."
In May 1996, New York City Mayor Rudolph Giuliani presented him with the New York City Landmarks Preservation Commission's Preservation Achievement Award in recognition of the impact of his writing on historic preservation in New York. In 1993, he was named a Literary Lion, the New York Public Library's tribute to distinguished writers. In 2007, he was presented with the Ed Bacon Foundation's Award for Professional Excellence, named in honor of Philadelphia's legendary planner, and in 2009 he received the Gene Burd Urban Journalism Award from the Urban Communication Foundation.

Paul is married to Susan Solomon, and they are the parents of three sons. He lives in New York City.
Here is a succinct, lyrical and heartfelt book that celebrates the best works of architecture and points the way to being able to build more of it in the world today.
Alain de Botton
on Why Architecture Matters