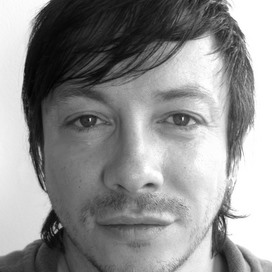 Paul


Matthew Thompson


Writer for television, radio and film
Paul Matthew Thompson has recently completed two new episodes of the latest series of Vera for ITV - due for transmission in early 2019. Series 2 of 'Shakespeare & Hathaway - Private Investigators', created with Jude Tindall, was broadcast on BBC ONE in 2019.
He is also Writer & Executive Producer of Imperial Spy, a historical mini-series which began shooting in May 2019. Paul currently has Ridley in development with West Road Pictures.
Television
Writer & Executive Producer
Starting production September 2018.

Fremantle International and Star Media Russia
In production 2019
Writer & Creator
Starring
Mark Benton
Jo Joyner
BBC Studios
In production 2019
Starring
Mark Benton
Jo Joyner
Writer
West Road Pictures
In development
Starring
Brenda Blethyn
Kenny Doughty
Silverprint Pictures
for
ITV
Starring
Brenda Blethyn
Kenny Doughty
Director
Louise Hooper, John Hayes
Starring
Brenda Blethyn
Kenny Doughty
Jon Morrison
Starring
Brenda Blethyn
Dorothy Atkinson
Anthony Barclay
Kingsley Ben-Adir
Harriet Cains
RTS award winning episode for Best Drama 2017
Long running hospital drama
Long running BBC hospital drama
Starring
Sorcha Cusack
Alex Price
Hugo Speer
Malcolm Storry
RTS award winning episode for Best Drama/Fictional Programme
Starring
Mykola Allen
Mark Benton
Lou Broadbent
Susan Cookson
Drama about four young girls in the Women's Land Army
Producer
John Yorke and Will Trotter
Starring
Becci Gemmell
Seline Hizli
Cesare Taurasi
Sophie Ward
Drama following the lives of four girls in the Women's Land Army
Children's drama series set in Liverpool co-written with Simone Glover
Producer
Dominic Treadwell-Collins
Long running BBC Drama
Animated children's series
Radio
Writer
Comedy set in the suburbs of England about a woman who terrorises her hapless neighbour