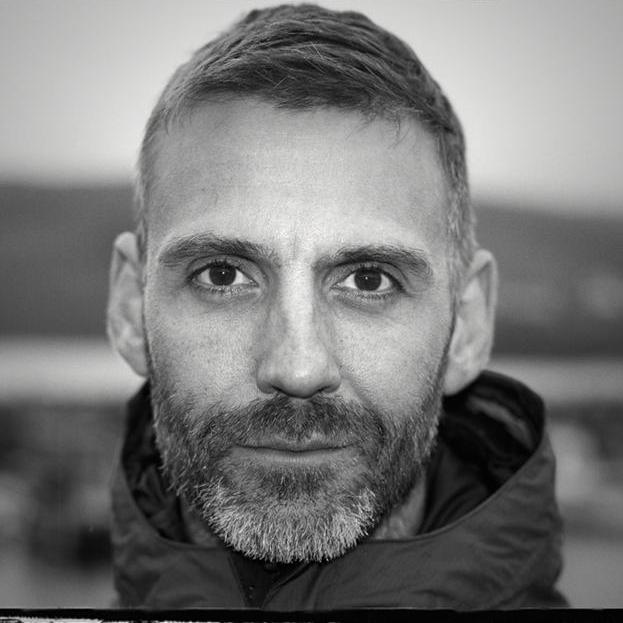 TV
Director
Starring
Olly Alexander
Examines the lives of a group of young gay men who are hit by the outbreak of a new deadly virus, HIV, after they move to London during the 1980s.

Red Productions
for
Channel 4
Starring
Elliot Page
Robert Sheehan
Tom Hopper
A disbanded group of superheroes reunite after their adoptive father, who trained them to save the world, dies.

Dark Horse Entertainment
for
Netflix
Starring
Olivia Holt
J.D. Evermore
Two teenagers from very different backgrounds find themselves burdened and awakened to newly acquired superpowers while falling in love.

ABC Signature Studios
for
Disney-ABC Domestic Television
Starring
Chris Conner
Renée Elise Goldsberry
Set in a future where consciousness is digitized and stored in cortical stacks implanted in the spine, allowing humans to survive physical death by having their memories and consciousness "re-sleeved" into new bodies.

Writer
Douglas Petrie & Marco Ramirez
Starring
Finn Jones
Charlie Cox
Mike Colter
Krysten Ritter
Daredevil, Jessica Jones, Luke Cage, and Iron Fist team up to fight crime in New York City.

Starring
Finn Jones
Jessica Henwick
Jessica Stroup
A young man is bestowed with incredible martial arts skills and a mystical force known as the Iron Fist.

Starring
Charlie Cox
Vincent D'Onofrio
Deborah Ann Woll
A blind lawyer, with his other senses superhumanly enhanced, fights crime as a costumed superhero.
ABC Studios
for
Netflix,
Marvel
Producer
Gareth Neame, Nigel Marchant
Starring
Alexander Dreymon
Emily Cox
David Dawson
Based on the novels by Bernard Cornwell, it is a contemporary story of redemption, vengeance and self-discovery set against the birth of England
Carnival Films
for
BBC Two
Starring
Tom Riley
Laura Haddock
Elliot Cowan
Writer
David S. Goyer, Corey Reed
Starring
Tom Riley
Laura Haddock
Elliot Cowan
The series follows the "untold" story of Leonardo Da Vinci and his early years in Renaissance Florence. As a 25-year old artist, inventor, lover and idealist, he struggles to live within the confines of his own reality so strives to predict the future, and ultimately reinvent it.
Starring
Douglas Henshell
A modern day detective murder mystery set in the Shetlands drama based on Ann Cleeves' novel Red Bones, which forms part of the Shetland Quartet.
Starring
Maxine Peake
Rupert Penry-Jones
Neil Stuke
Frances Barber
Second series of legal drama starring Maxine Peake
Starring
Brenda Blethyn
Brogan West
Peter Hoar directs the opening episode of the second series of ITV detective drama based on the novels by best-selling crime novelist Ann Cleeves.
Starring
Karen Gillan
Matt Smith
Arthur Darvill
Alex Kingston
The mid-season finale of Series 6.
Producer
Caroline Skinner
Starring
Suranne Jones
Anne Reid
David Morrissey
Bernard Hill
Gywneth Hughes' police drama shown across five nights of one week on BBC1
Starring
Joe Armstrong
Oliver Dimsdale
Dennis Lawson
A one off historical drama about the unsung heroes who made pencillin an applicable medicine
Starring
Richard Armitage
Peter Firth
Gemma Jones
Hermione Norris
Peter directed two episodes of the hit MI5 spy drama for BBC One.
Kudos Film and Television
for
BBC One
Starring
Orla Brady
Shelley Conn
Raza Jaffery
Sarah Parish
Second series of the BBC 1 drama about the tangled love lives of four female friends
Starring
Robson Green
Emma Handy
Simone Lahbib
Mark Letheren
Peter directed the opening and closing episodes of the fifth season of ITV's crime drama Wire in the Blood
Coastal Productions
for
ITV
Starring
Orla Brady
Shelley Conn
Raza Jaffery
Sarah Parish
Closing episodes of the first series of the hit relationship drama for BBC 1
Starring
Robson Green
Emma Handy
Simone Lahbib
Cristian Solimeno
Peter directed the opening block of the final series of the ITV detective drama starring Robson Green
Coastal Productions
for
ITV
Producer
Kirstie Macdonald
Starring
Ruth Bradley
Oliver James
Lloyd Owen
Luke Treadaway
BBC drama about a group of law students who investigate possible miscarriages of justice
Tightrope Pictures
for
BBC One
Starring
Linda Bardell
Craig Conway
Alistair Findlay
Robson Green
The closing episode of season 4 of the ITV police drama starring Robson Green as a clinical psychologist
Coastal Productions
for
ITV
Writer
Jesse O'Mahoney & Jane Hewland
Starring
Lauren Gold
Julie Healy
Jonathan Howard
Alison King
Sky One's long running football drama
Starring
Edward Baker-Duly
Matthew Buckley
Tom Hudson
Reece Noi
Starring
Darren Jefferies
Jemma Keys
Martin Littler
Helen Noble
Lime Pictures
for
Channel 4