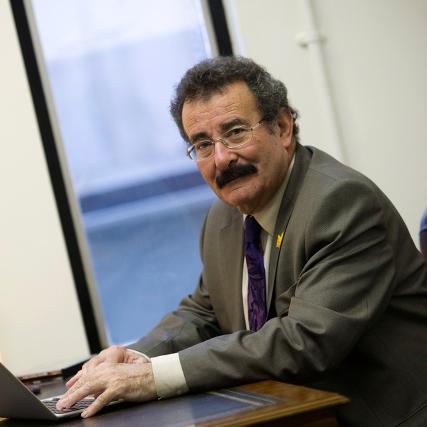 Robert Winston is professor of fertility studies at Imperial College, London University, and director of NHS research and development for Hammersmith Hospital, one of the UK's leading medical research centres. As a peer he takes the Labour Whip (Lord Winston of Hammersmith since 1995) and speaks regularly in the House of Lords on education, science, medicine and the arts. He was the recent Chairman of the House of Lords Select Committee on Science and Technology and is a board member of the Parliamentary Office of Science and Technology.
Lord Winston regularly presents BBC science programmes. Series include 'Your Life in Their Hands' (five series), 'Making Babies, 'The Human Body' (three BAFTAs and a Peabody award), 'Secret Life of Twins', 'Superhuman' (October 2000 - Wellcome Award for Medicine and Biology), 'Child of our Time', 'Walking with Cavemen' and, most recently, 'The Human Mind'.
Robert holds honorary doctorates at three universities and has published approximately 300 scientific publications in learned journals (including Nature, Science, New England Journal of Medicine, Lancet). His books include Bad Ideas? (2010), What Makes Me, Me? (2004) and The Human Mind (2003).
His interests include directing theatre productions (National Directors' Award, Edinburgh Festival 1969), matters of Jewish interest, classical music, and skiing. He is involved with a number of UK charities, including the Imperial Cancer Research Fund - of which he is a council member. He is a Fellow of the Royal Society of Arts (FRSA) and a member of The Athenaeum.