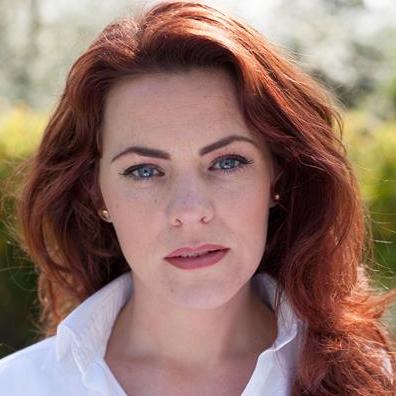 Theatre
Woman 2
Creator
Jason Robert Brown
Capt. Beverly Bass & Others
Gerald Schoenfeld Theatre
Soloist
Director
Jason Robert Brown
Annette / Beverley Bass
Director
Christopher Ashley
The Baroness
Producer
Seaview Productions and Marathon Live Entertainment
Williamstown Theatre Festival
Elphaba
The Gershwin Theatre, New York
Meg Dawson
Neil Simon Theatre, New York
Elly
Producer
Roundabout Production
Kayte
Writer
Nicholas Lloyd-Webber
Elphaba
Rachel was awarded the What's On Stage Award in 2011 for Best Take Over.
Meg Giry
Producer
Andrew Lloyd Webber
Dorothy
Director
Richard Croxford
Kelly
Director
Rachel O'Riordan
Television
Performer
Rachel was involved in Eammon McCrystal's The Music of Northern Ireland which won 4 EMMY awards including Best Arts/Entertainment Special.
The programme was released on DVD/Blueray and CD separately.
Performer
Rachel Tucker joined Northern Irish tenor Eamonn McCrystal celebrating the music of Christmas from Belfast's Grand Opera House.
The programme was released on DVD/Blueray and CD separately.
Presenter
Rachel co-presented The Friday Show, a six-part entertainment series with Eammon Holmes.
Judge
Rachel was a judge on amateur comedy show.
Celebrity Contestant
Rachel filmed a West End Special which was part of BBC1's 2008 Christmas schedule.
Contestant
Rachel was a semi-finalist in I'd Do Anything making it through to week nine.
Other
Rachel performed as part of the Jardins De Pedralbes Festival in Barcelona.



In 2017 Rachel embarked on a solo tour of the UK and Ireland. ​
Magic at the Musicals was recorded live at the Royal Albert Hall for Magic FM.



Rachel recorded a new album as part of her UK Concert Tour.





The Original Broadway Cast Recording for The Last Ship was produced by the Emmy-Award winning and multi-Grammy-nominated producer Rob Mathes.
Rachel performed in three shows of New Year's Musical Concert's at Tokyo's Orb Theatre.
Rachel appeared at a special one-off concert at The Mac to perform songs from her debut album.
On 19th April 2015 Rachel hosted two sold out performances at St James Theatre in London.
Rachel was apart of the Scandinavian Tour in 2013.
Rachel's debut album was released on 11th August 2013.
A concert to celebrate the launch of Rachel's album The Reason.
Rachel sang Rain On Me on this album.
Rachel was involved in the Royal Philharmonic Orchestra's Best of Broadway as part of the Hampton Court Palace Festival on Thursday 11th June.