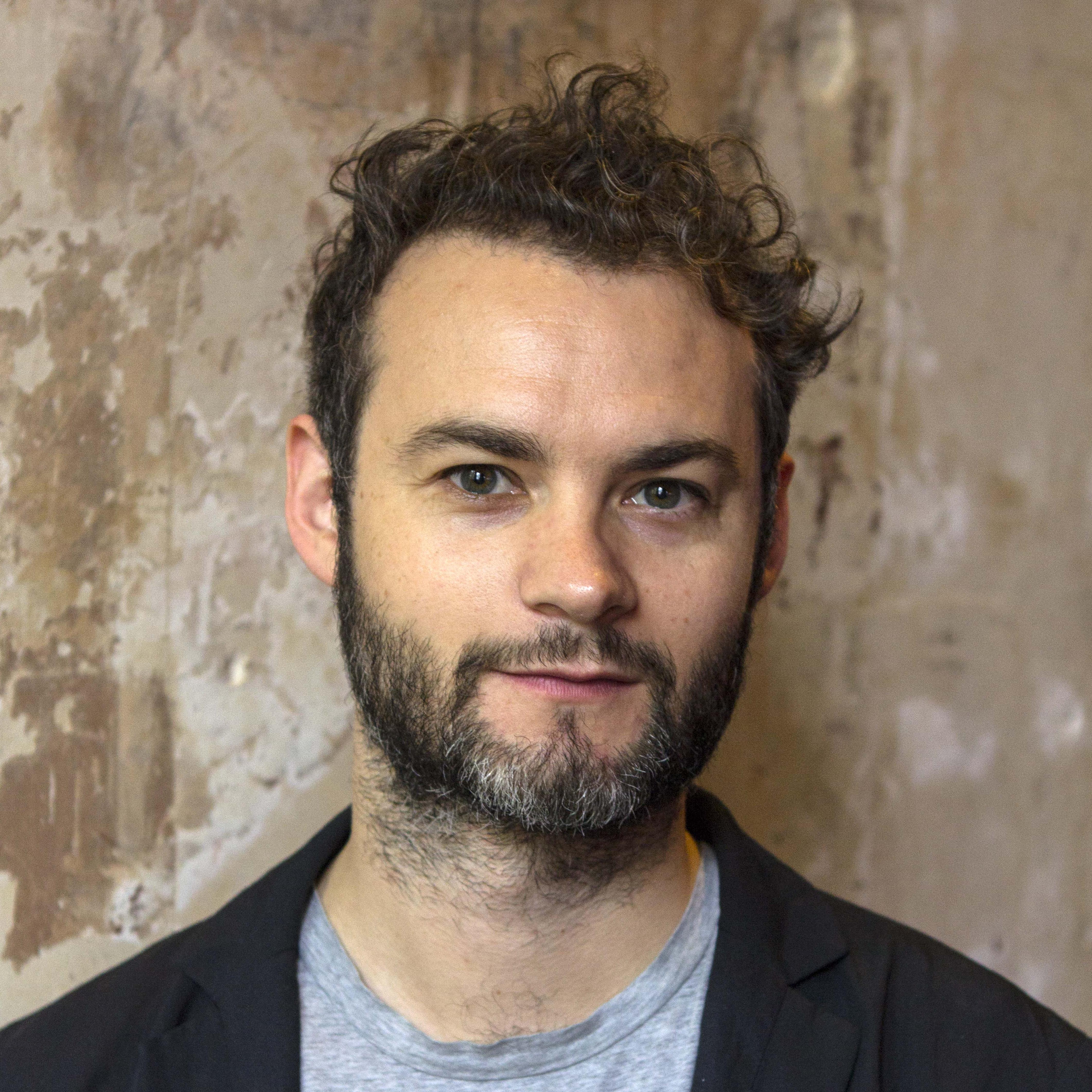 Richard


Twyman

Theatre Director
Richard took up the role of Artistic Director of English Touring Theatre in November 2016.

He was previously Associate Director (International) at the Royal Court Theatre and prior to this spent five years at the Royal Shakespeare Company working on fourteen productions, including the hugely acclaimed Histories Cycle for which he directed Henry IV Pt II. This production, alongside the Histories, was honoured with three Olivier Awards, the Evening Standard Editors Choice Award and named by The Guardian's Michael Billington as his production of the decade 2000-2010. 

Richard has directed at the Royal Court, Bush, Old Vic Tunnels, Bath Theatre Royal and worked alongside Peter Hall on his 80th anniversary production of Twelfth Night at the National Theatre.

Richard has worked on The Djinns of Eidgah at the Royal Court; Ditch, which opened the Old Vic Tunnels; directing Simon Callow in the West End and UK-wide tour of The Mystery of Charles Dickens and Dr Marigold & Mr Chops; the inaugural production in the new Bush Theatre Sixty-Six Books; and Give Me Your Hand, Off-Broadway, which was nominated for the Drama Desk Award for Outstanding Unique Theatrical Experience in 2012.


Richard directed the world premiere of Al Smith's latest drama, Harrogate, which opened at the Hightide Festival in September 2015. He directed the UK premiere of You For Me For You, which opened at the Royal Court in December 2015 and his production of Torn opened at the Royal Court in September 2016. He recently directed Othello at the Tobacco Factory, Bristol to rave reviews and his production of Les Liaisons Dangereuses toured to Japan in 2017.




Theatre
Director
Revival of Dealing With Clair, thirty years since it's first run at The Orange Tree Theatre
Writer
William Shakespeare
Production of the classic play by William Shakespeare opening in February 2017

Starring
Nigel Lindsay
Sarah Ridgeway
Transfer of Al Smith's play to Royal Court Theatre and on tour in South East England

Royal Court Theatre & Regional Tour
Writer
Nathaniel Martello-White
Starring
Franc Ashman
Lorna Brown
Kirsty Bushell
Roger Griffiths
James Hillier
Play about a family being forced to face up to their failures, opening September 2016

Starring
Paapa Essiedu
Daisy Haggard
Wendy Kweh
Andrew Leung
Katie Leung
UK premiere of drama about two sisters attempting to escape from North Korea
Starring
Sarah Ridgeway
Nick Sidi
World premiere of new drama from Al Smith exploring a marriage
Starring
Shereen Martin
Saleh Bakri
Nabil Elouahabi
Yusuf Hofri
George Karageorgis
Play set during a siege in a Palestinian town
Writer
Alexi Kaye Campbell, April De Angelis, Anders Lustgarten, Alex Wood and Kieran Hurley
Series of pieces exploring austerity in Britain
Starring
Danny Ashok
Raj Bajaj
Paul Bazely
Ameet Chana
A play about orphaned siblings stranded and defined by the troubles in Kashmir
Royal Court Theatre & Rage Mumbai & Chennai International Festival
Starring
Simon Callow
One man show bringing to life Dickens' best loved characters
Give Me Your Hand
Nominated: Outstanding Unique Theatrical Experience, Drama Desk Award
Starring
Dermot Crowley
Dearbhla Molloy
A virtual tour of London's National Gallery
Irish Rep Theatre, New York
Starring
Simon Callow
Two one-man plays by Charles Dickens
Bath Theatre Royal and UK Tour
Writer
Trevor Griffiths, James Graham, Sam Burn
Cycle of plays inspired by the Bible, commissioned to celebrate the opening of the Bush Theatre's new space
Ditch
Nominated for John Whiting Award
Starring
Gethin Anthony
Sam Hazeldine
Matti Houghton
Dearbhla Molloy
Paul Rattray
Beth Steel's debut play, focusing on man-made apocalypse
Hightide Festival & Old Vic Tunnels
Henry IV Pt II
Olivier Awards for Best Revival, Best Ensemble, Best Costume & Evening Standard Editors Choice Award
Writer
William Shakespeare
Part of the RSC Histories Season
RSC Courtyard & Roundhouse
Starring
Andrew Dunn
John McArdle
Luke Adamson
Gilly Thompkins
Helen Kay
Based on the film about a brass band from a mining pit that is due to close
Writer
William Shakespeare
Shakespeare's classic play about two doomed lovers
Ancient Odeon Paphos, Cyprus
Writer
Graham Greene & Harold Pinter
Two one act plays, one a conversation between an actor and director and the other a conversation between a driver and minicab controller
Other
Director
Writer
Maxine Quintnye-Kolaru
Reading/workshop of Maxine Quintnye-Kolaru's play at Tristan Bates
Reading/workshop of Sharon Raizada's play at the Royal Court
Writer
Alexi Kaye Campbell
Reading/workshop of Alexi Kaye Campbell's play at the ATG
Writer
Alexi Kaye Campbell
Reading/workshop of Alexi Kaye Campbell's play at the Gate
Reading/workshop of Frazer Grace's play at the RSC
Reading/workshop of Anthony Sher's play at the RSC
Reading/workshop of Michael Bhim's play at the Royal Court Theatre
Writer
Maxine Quintnye-Kolaru
Reading/workshop of Maxine Quintnye-Kolaru's play at the Royal Court
Reading/workshop of Shireen Mula's play at the Royal Court
Reading/workshop of Abdel Al-Awaji's play at the Royal Court
Reading/workshop of Tomohiro Maekawa's play at the Royal Court
Reading/workshop of Abhishek Majumdar's play at the Royal Court
Reading/workshop of Anders Lustgarten's play at the Royal Court
Reading/workshop of Rose Lewenstein's play at the Royal Court YWF 2012
Royal Court Theatre YWF 2012
Writer
Evgeniy Markovskiy
Reading/workshop of Evgeniy Markovskiy's play at the Royal Court
Writer
Margaret Namalyunga
Reading/workshop of Margaret Namalyunga's play at the Royal Court
Reading/workshop of Dalia Taha's play at the Royal Court
Writer
Bosco Cayo Israel Alvarez
Reading/workshop of Bosco Cayo Israel Alvarez's play at the Royal Court