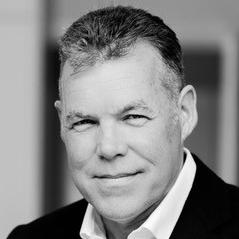 A former Commander at New Scotland Yard, Richard Walton was Head of the Metropolitan Police Counter Terrorism Command (SO15) between 2011-2016 having spent the majority of his thirty-year policing career in the counter-terrorism field.
Richard was Head of Counter Terrorism for London during the Queen's Diamond Jubilee and London Olympic and Paralympic Games in 2012.
He is currently Director of Counter Terrorism Global Ltd, a company that facilitates the design and implementation of solutions for countering terrorism and extremism to governments, private corporations and NGOs.
He has travelled extensively to countries affected by terrorism, providing advice to governments in South and South-East Asia, the Middle East and East Africa. He lectures in the UK and is a regular key note speaker at international conferences on counter-terrorism and counter-extremism
He is an on-air Counter Terrorism commentator for CBS News and regularly presents on British and international media networks.
Richard is a Senior Fellow at Policy Exchange and a Distinguished Fellow at the Royal United Services Institute (RUSI).
He holds a BSc Hons degree in Policing and Police Studies from Portsmouth University and a MSc in International Relations from the London School of Economics (LSE).