theatre


Director

Robert Wolstenholme

Starring
Kate Burdette
William Chubb
Susan Sylvester
Ronan Vibert

Hoxton Hall
Robin French's extraordinarily imaginative, sometimes surrealist trip into the Victorian era examined scientific and religious obsession and the pain of bereavement against the backdrop of the revolutionary theories of Darwin, premiering at the atmospheric Hoxton Musical Hall in Whitechapel.
A Victorian scientific mystery play: a clever, funny and moving portrait of grief, faith and science. The plot follows Lucius Trickett, London's most celebrated taxidermist, who finds himself in cahoots with Queen Victoria and our hero Gilbert Shirley, to disprove Darwin's theory of evolution with a stuffed specimen of the mysterious ghost loris. But what happens when the missing link goes missing?
Media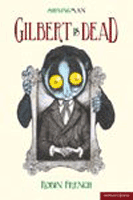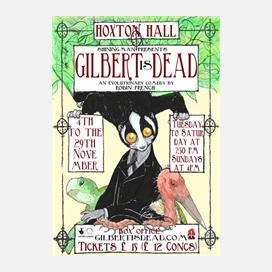 Reviews
'It's hard to resist a scene where Queen Victoria ends an interview at Osborne with Gilbert Shirley by crying, "Footman, my ukulele!"
Michael Billington
The Guardian
Eccentric in the extreme, Gilbert is Dead is ambitious and holds the attention throughout
The Stage