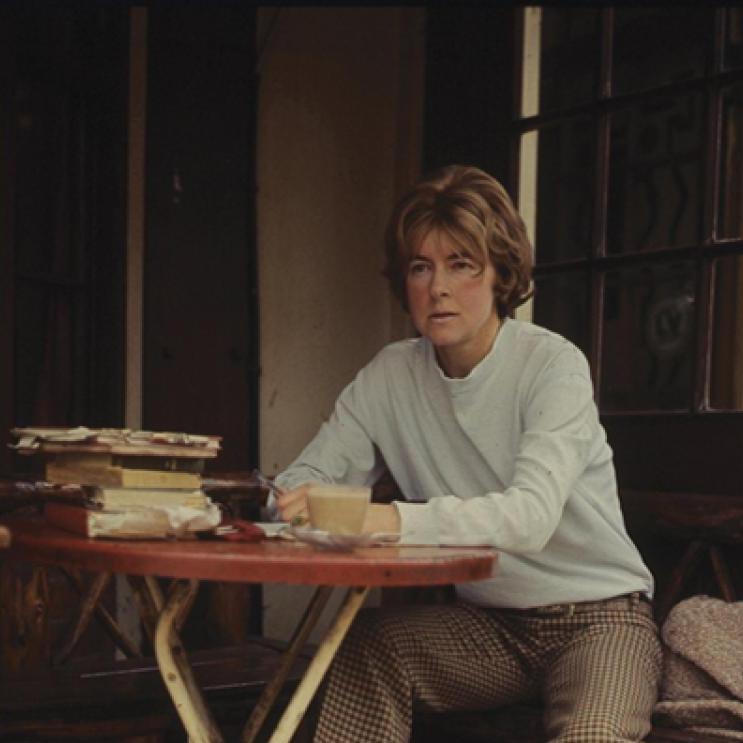 Rosemary


Tonks

Novelist and poet

1928–2014



Rosemary Desmond Boswell Tonks was born in Gillingham, Kent, in October 1928 – eight months after her father, Desmond Tonks, a mechanical engineer, died of blackwater fever while working in Nigeria. Rosemary and her mother, Gwendoline Tonks, moved house frequently throughout an unsettled childhood, one which saw her leave school at sixteen before living briefly in Lagos with her mother and stepfather.
As an eighteen-year-old, Tonks moved back to London where she moved in bohemian circles and became interested in modern literature. In 1948 she published her first book, On Wooden Wings, a children's book which she illustrated herself. She followed it with another, Wild Sea Goose, several years later. In 1949 she married Michael Lightband, an engineer. They travelled to India and Pakistan, where Rosemary became seriously ill, first with paratyphoid fever and then polio. Forced to return home, Tonks – with her right hand withered from polio – spent time in Paris where she wrote and recuperated, before settling in Hampstead, London.
She began publishing poetry in magazines in the 1950s and her distinctive debut collection, Notes on Cafés and Bedrooms, appeared in 1963. Her first novel, Opium Fogs, a comic tale of adultery
set in Hampstead, was published the same year. Five more novels followed, all of which drew similarly on her own life: Emir (1963), The Bloater (1968), Business Men as Lovers (1969), The Way out of Berkeley Square (1970), and The Halt during the Chase (1972). Tonks was open about the fact she wrote her novels to make money – the poet Michael Hofmann termed them 'potboilers of the Bell Jar class' – and saw poetry as her serious pursuit. Her second and final collection, Iliad of Broken Sentences, was published in 1967.
Just a year later, in 1968, the sudden death of Tonks's mother flung her into spiritual crisis. She explored Sufism, spiritualism and Taoist meditation but ultimately returned to Christianity – in a newly fundamentalist form – after divorcing her husband and almost losing her eyesight. In 1979 she moved to Bournemouth and, living under her married name, Mrs Lightband, sought to all but obliterate her past. Tonks burned an unpublished novel, along with printed copies of her published work, and thereafter only read the Bible.
There was a revival of interest in Rosemary Tonks's work in the 1990s, but she refused all offers of republication. Following her death from ovarian cancer in 2014, her collected poems were reprinted in Bedouin of the London Evening: Collected Poems (2014). Her novel The Bloater was the subject of an episode of Backlisted podcast in 2021.