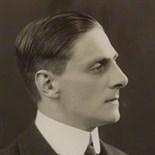 Roy


Vickers

Novelist and short story writer

1888–1965
Roy Vickers was the author of over 60 crime novels and 80 short stories, many written under the pseudonyms Sefton Kyle and David Durham. He was born in 1888 and educated at Charterhouse School. He left Brasenose College, Oxford before taking his degree, studied law for a time and worked as a salesman, before beginning to sell his fiction in 1913.

Vickers is best known for his 'Department of Dead Ends' stories which were originally published in Pearson's Magazine from 1934. Partial collections were made in 1947, 1949, and 1978, earning him a reputation in both the UK and the US as an accomplished writer of 'inverted mysteries'. He also edited several anthologies for the Crime Writers' Association.