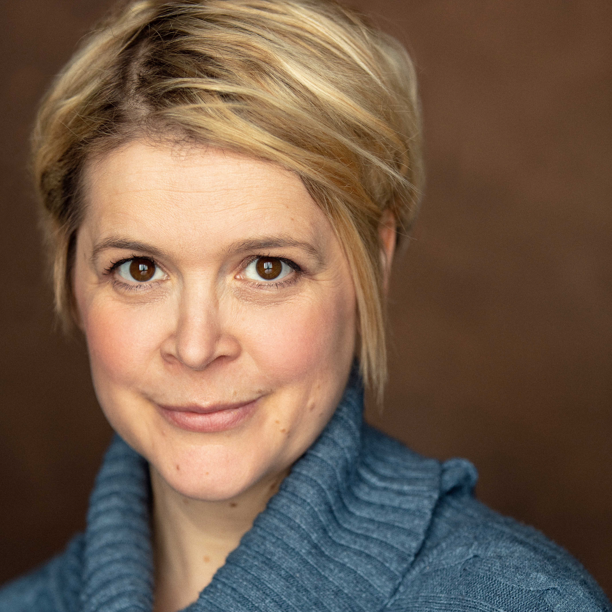 Ruth


Bratt

Comic Writer, Singer, Performer, Improviser
Ruth Bratt is a versatile character actress with an innate flair for comedy and constantly in demand.
Ruth first came to prominence when she was runner-up in the prestigious nationwide Funny Women stand up competition in 2005 and was a semi-finalist in the So You Think You're Funny competition the same year.
An improv specialist, Ruth was a regular on BBC2 show Fast&Loose, which aired in January 2011. Ruth is a founder member of Showstopper: The Improvised Musical. The show had its own series for Radio 4 and can be seen live in the West End and touring the UK. At the 2009 Edinburgh Fringe Festival they were the recipients of the Meryvn Stutter Spirit of the Fringe Award. She is also in impro group Panthercannon, which performs regularly at the Pleasance Theatre, and one half of impro duo DnR. Ruth's BBC Radio 4 series with Lucy Trodd entitled Trodd en Bratt Say: Well Done You, debuted in Spring 2014 and recommissioned for a second series in 2015.
She has performed at the Edinburgh Festival for the last 11 years, where she has performed with Showstopper and Trodd en Bratt, as well as her one-woman show And On Your Left… Ruth Bratt.
She was a regular in Touch Me I'm Karen Taylor on BBC3, and a further pilot made by Channel K Productions. She has also appeared in CBBC's The Slammer and ITV2′s backstage coverage of the Brit Awards as Well as Rob Brydon's Annually Retentive for BBC3, and Channel 4′s FAQ U where she was a regular panellist.
Recent credits include Midnight Beast, People Just Do Nothing and Quick Cuts. After the recording the first series of Ricky Gervais' Derek, she went straight into filming with Vic Reeves on The Ministry of Curious Stuff. Ruth voiced several characters in both series of the BBC comedy Mongrels. She also plays Marion in Sarah Millican's hit series for BBC Radio 4, Sarah Millican's Support Group. Ruth also appeared in the second series of Lee Nelson's Well Good Show.
Ruth along with the rest of The Showstoppers regularly perform in the heart of London's West End and she has recently starred as reoccurring character Roche in People Just Do Nothing: Big In Japan.
She gave one of the finest comedy performances I have seen this Fringe with a delightful eye for timing and subtlety. A genuine all-round talent with the singing voice of an angel and the cutting wit of the most hardened circuit comic.
Chortle
on Showstopper The Improvised Musical
Ruth Bratt Showreel
Showstopper!
Ruth Bratt Showreel
Showstopper!
See all Videos →
The blissfully comic Ruth Bratt
WhatsOnStage.com
on Showstopper The Improvised Musical
There are book musicals playing on the West End which come nowhere near the artistry, excitement and sheer brilliance of Showstopper!
Stephen Collins
BritishTheatre.com on Showstopper! The Improvised Musical (West End)