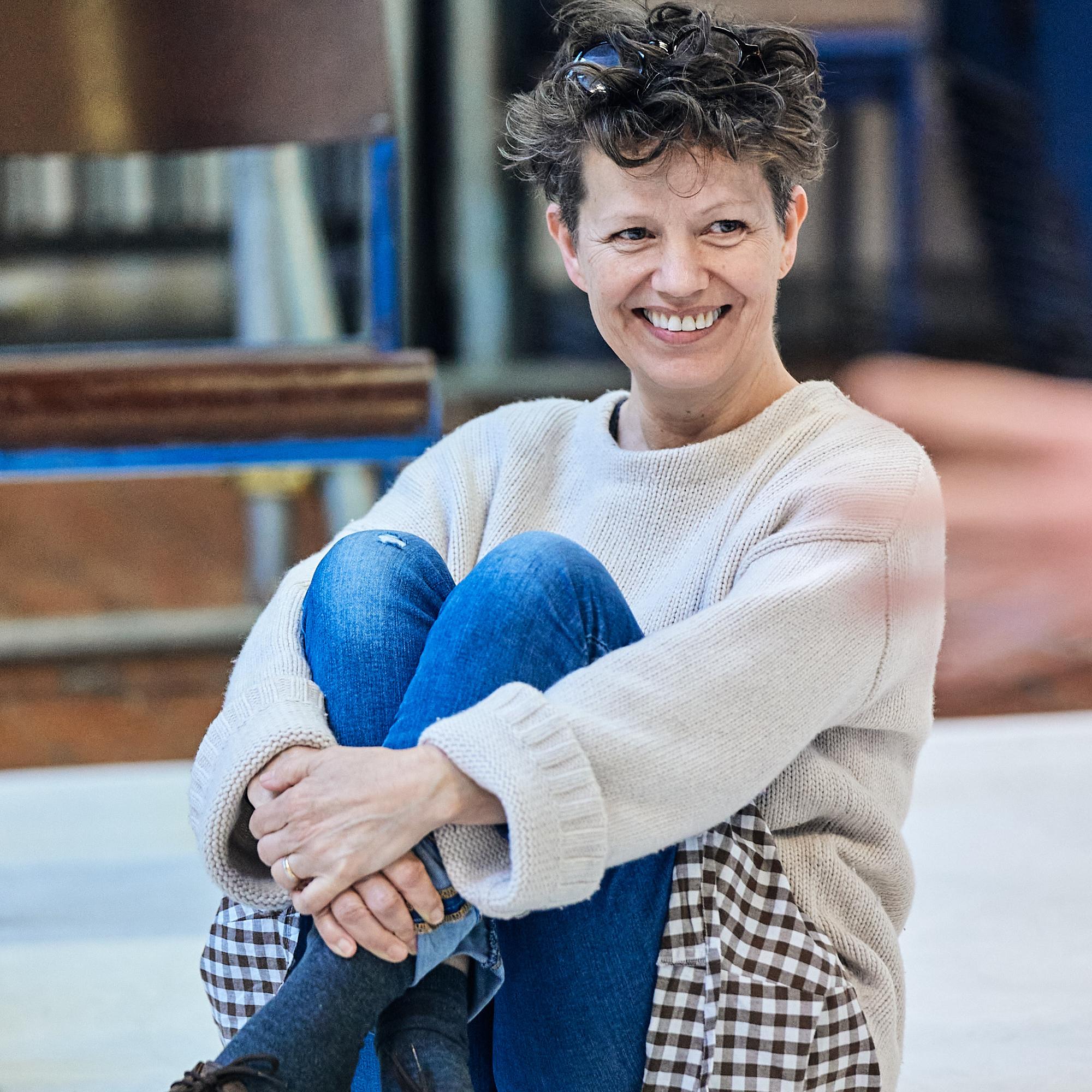 Sally Cookson trained at LAMDA and worked as an actor for ten years before embarking on a freelance directing career.
She has worked on productions for theatres including the Old Vic London, the Bristol Old Vic, the National Theatre, the Duke of York's and the Rose Theatre Kingston.

Most recently Sally has directed A Monster Calls at The Old Vic, The Lion, The Witch & The Wardrobe at The Bridge Theatre and Peter Pan at The National Theatre.

She is an associate artist at BOV where productions include Jane Eyre, Sleeping Beauty, Peter Pan, Treasure Island, The Boy Who Cried Wolf, Papa Please Get the Moon for Me, Clown, Strange Case, Pericles, Pains of Youth, The Visit.
Her numerous collaborations with Travelling Light theatre include
Strictly Balti
by Saikat Ahammed, T
he Ugly Duckling
Devised based on Hans Christian Anderson,
Boing!, How Cold My Toes, Shadowplay, Cloudland
Devised based on the book by John Burningham,
Lenny
by Francis Monty,
Bob the Man on the Moon
Devised based on the book by Simon Bartram.
Aflame with passion. A picture of exultant feminism. ★★★★★
Susannah Clapp
The Observer on Jane Eyre
It is heartbreaking, spectacular, harsh, happy. A monster hit. ★★★★★
Dominic Maxwell
The Times on A Monster Calls
An edgy and dazzling production that lights up the National Theatre ★★★★★
Ben Dowell
Radio Times on Peter Pan
A huge-hearted show that has rough magic dancing in its bones ★★★★★
Claire Allfree
Metro on The Lion,The Witch and The Wardrobe
Theatre
Director
Based on Aaron Posner's Stupid, Fucking Bird, Anya Reiss' The Seagull and Christopher Hampton's The Seagull, devised by the company.
Bristol Old Vic Theatre School
Devised based on the novel by
Patrick Ness

Producer
ElliotHarper Productions
Devised based on the Novel by C.S. Lewis

Devised based on the novel by Charlotte Bronte
Producer
Kenny Wax Productions
Devised based on the Novel by Jaqueline Wilson

Duke of York's and Vaudeville Theatre
Producer
Kenny Wax Productions
Devised based on the Film by Fellini

Producer
Kenny Wax Productions
Devised based on the book by Michael Rosen

Bristol Old Vic Theatre School
Devised based on the Grimm brothers' story

Devised based on Arabian Nights

Devised based on the book by
Dodie Smith

Devised based on book by Julia Donaldson

Based on the book by Julia Donaldson