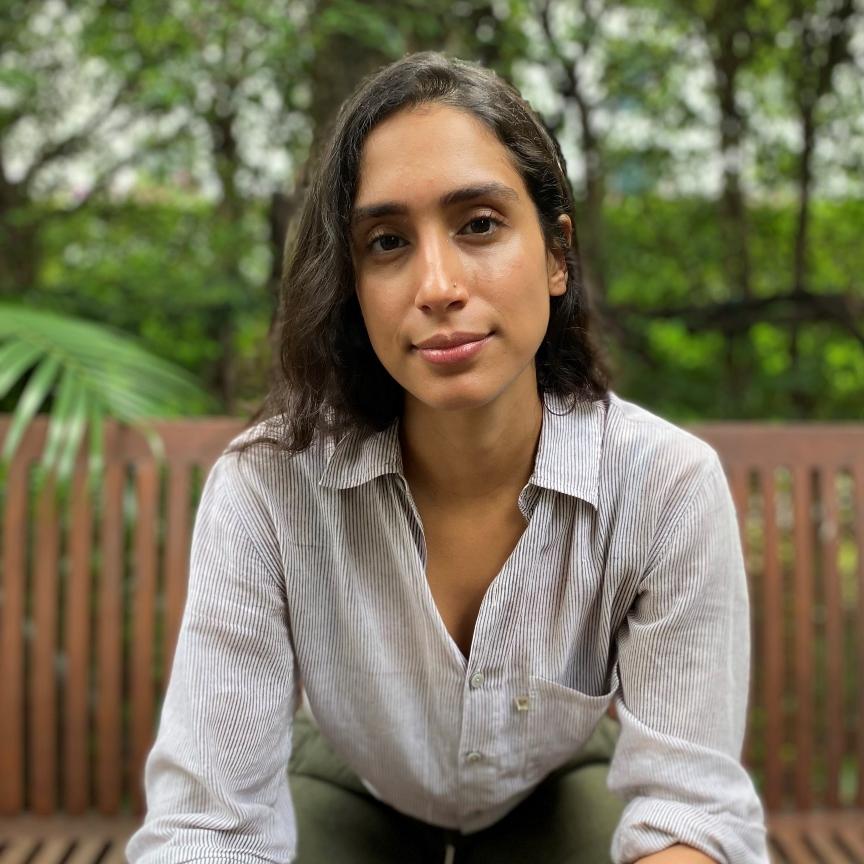 Shaan


Sahota

Writer for Theatre and Television
Shaan Sahota is a writer and doctor living in London. She has a background in domestic violence advocacy, specialising in BAME survivors and honour-based violence.

Her first play, 'The Estate', deals with a Sikh family in crisis over a disputed inheritance. It was shortlisted for the 2020 Women's Prize in Playwriting and earned her a place on Tamasha's Writers' Collective. There, she wrote 'The Unbearable Absurdity of Feeling', a stripped back sci-fi romance.

At the height of the pandemic Shaan cared for critically ill patients in the cloistered world of Covid ICU. Her reflections were published by the Guardian and she was subsequently commissioned by The Oxford Playhouse and Tamasha to write 'Under the Mask.' 'Under the Mask' toured the UK in summer 2021, at venues including the Oxford Playhouse, Liverpool Everyman, and the Rose.

In medicine and writing Shaan is interested in exploring the interface of power, fairness, and free will.


Theatre
Writer
A surreal dramedy about a family tearing each other apart over a disputed inheritance, unfolding during political election. Angad Singh faces conflict when what he wants comes into conflict with what he believes.
Featured at Tamasha's 'Over to You' Scratch Night, with a rehearsed reading also performed at the Park Theatre through the Prism Project.
Shortlisted for the 2020 Women's Prize in Playwriting.
A sci-fi anti-romance, unfolding in a near future of deep play, state-controlled reproduction and endlessly casual sex. Iona masquerades as an 'intimacy therapy' to manipulate Arjun, the depressive son of a top politician, into allowing her to have a baby.

Producer
Oxford Playhouse & Tamasha
An immersive audio-play following a junior doctor thrust into the throngs of a global pandemic. The soundscape was recorded in 3D sound on Covid wards. Based on the writer's experience.
UK tour summer 2021: Oxford Playhouse, Liverpool Everyman, Theatre Clwyd, Rose Theatre, Peckham Theatre.