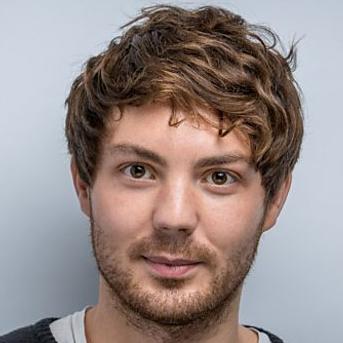 TV
Producer & Script Editor
This Country: Series 1-3
BAFTA Winner - Best Scripted Comedy, RTS Awards Winner - Best Scripted Comedy, Best Comedy Writing, Best Comedy Performance
Writer
Daisy & Charlie Cooper
Starring
Daisy Cooper
Charlie Cooper
Award winning mockumentary following the lives of young people in modern rural Britain, focusing on cousins Kerry and Kurtan.

Story by - Daisy & Charlie Cooper, Simon Mayhew Archer, Tom George
Starring
Josh Widdicombe
Beattie Edmondson
Jack Dee
Elis James
Ensemble sitcom about flatmates Josh, Kate and Owen, and their annoying landlord Geoff.

Writer & Producer
Starring
Micky Flanagan
Comedy pilot co-written with Micky Flanagan & Tom George, and starring Micky Flanagan.
Theatre
Producer
Starring
Sarah Millican
Noel Fielding
Micky Flanagan
Radio
Writer & Producer & Creator
Starring
Daniel Rigby
Sara Pascoe
Cariad Lloyd
Mike Wozniak
Award-winning sketch series featuring overblown, melodramatic scenes from modern life.

Producer
Starring
Robert Bathurst
Vicky McClure
Radio sitcom set in the rarefied world of BBC Broadcasting House in the 1930s.

A topical news sketch show dedicated to giving new writers their first credit and commission.

Production Company BBC
Broadcaster
BBC Radio 4 Extra
Writer
Tom Wrigglesworth, James Kettle and Miles Jupp
Through the medium of open letters, Tom Wrigglesworth investigates corporate lunacy and maddening jobsworths in modern Britain.

Production Company BBC
Broadcaster
BBC Radio 4 Extra
Hit celebrity panel game about quotations.