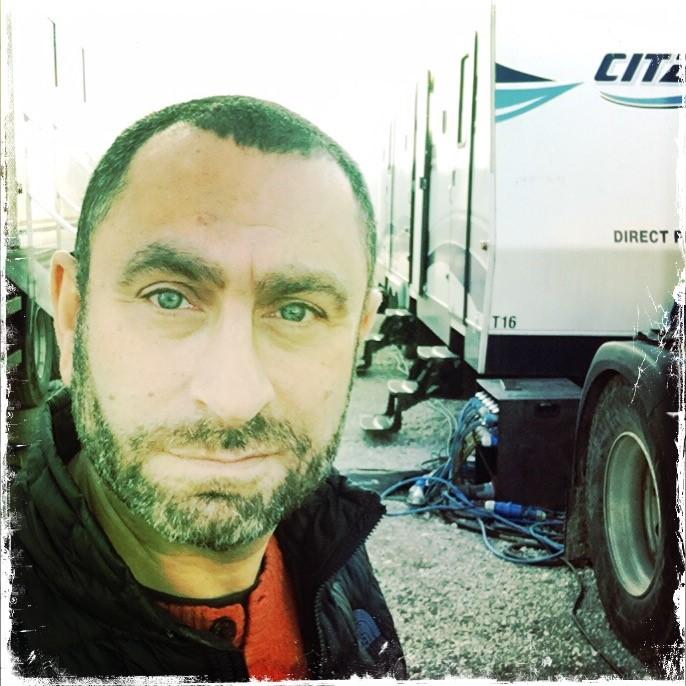 Simon


Meyers

Producer and Director for Television and Film
Simon Meyers is an experienced Producer. He previously produced the BAFTA- and Emmy Award-winning BBC/HBO series I May Destroy You, starring Michaela Coel. More recently, Simon produced Rules of the Game for The Forge/BBC One. Starring Maxine Peake, Rules is a workplace thriller inspired by the #MeToo movement.
Simon's other credits include the second series of ITV's Bancroft, and the first two series of Paul Abbott's award-winning No Offence. Simon played a key role in shaping No Offence's tone, blending comedy, character, and drama to create a successful returning format. He has also worked with emerging writers for Channel 4 as part of their diversity programme, helping to develop the writers' ideas into series.
Coming from an editorial and production background, Simon has an expert understanding of script construction and storytelling, as well as production experience and managerial skills. He has led large teams, and is popular and well-respected. Simon began his career at The Bill where he directed over 30 episodes before moving on to lead original series for both BBC and ITV.
Television
Producer
Starring
Maxine Peake
When a dead body appears in the reception of a family-owned business, the manager must confront the abuse and secrets hidden within her company's past.

Starring
Michaela Coel
Paapa Essiedu
Weruche Opia
A fearless, frank, and provocative half-hour series exploring the question of sexual consent.
Starring
Sarah Parish
Adrian Edmondson
Charlotte Hope
A dark thriller surrounding Elizabeth Bancroft, a senior detective with explosive secrets.
Tall Story Pictures
for
ITV
Channel 4 Mentor to writers and directors with emphasis on landing them in the industry beyond entry level.

Starring
Elaine Cassidy
Saira Choudhry
Will Mellor
Alexandra Roach
Joanna Scanlan
The second series builds on the success of the first, and achieved ratings making it one of Channel 4's flagship dramas
AbbottVision
for
Channel 4
This Paul Abbott police series fuses comedy with great characters, dangerous situations, and suspense. Nominated for BAFTA Best Series, and winner of RTS Best Drama Series.
AbbottVision
for
Channel 4
Creator
Ann McManus and Maureen Chadwick
Series Producer for 30 episodes of the school based drama.
Shed Productions
for
BBC One
Director & Producer
Creator
Jeremy Brock & Paul Unwin
Director
A couple move from London to start a new life on a Devon farm.
Tales from the edges of a dysfunctional Asian family in Manchester.

The lives and loves of six teenagers, set against the background of London in the 21st century.
Drama series about a GP surgery in a small town in the Derbyshire Peak District.
The hectic everyday lives of the doctors and nurses running the A&E department of a large city hospital.



An English priest is transferred to a small Irish village.
The everyday public and private lives of the detectives and police officers working at an inner-city Manchester police station.
The life and times of a small-town family practitioner and police surgeon.
Talkback Thames
for
ITV 1