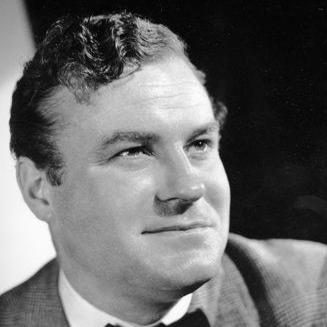 Simon


Raven

Novelist and screenwriter

1927–2001






Author Simon Raven was perhaps known as much for his controversial behaviour as for his writing. He grew up reading and studying the classics, translating them from Greek and Latin into English and vice-versa. He was expelled from Charterhouse School in 1945 for homosexual activities and went on to join the Army. Following his National Service, Raven attended King's College, Cambridge to read English.

Raven returned to the Army but was asked to resign rather than face a court-martial for 'conduct unbecoming.' It was at this point that he turned his focus to writing. The publisher Anthony Blond paid Raven to write and to move away from London to Deal, Kent. His works span a multitude of genres including fiction, drama, essays, memoirs and screenplays.
Selected Titles
Alms for Oblivion series
The First Born of Egypt series
An Inch of Fortune (1980)
The Feathers of Death (1959)
Brother Cain (1959)
Doctors Wear Scarlet (1960)
Close of Play (1962)

'Each of the novels in Alms for Oblivion is an elegant morality tale, beautifully composed, sparkling with appreciation of the sheer limitless variety of human wickedness' - TLS
'Majestic, scurrilous and scabrous' - Observer
'Mr Raven has the mind of a cad and the pen of an angel' - Guardian