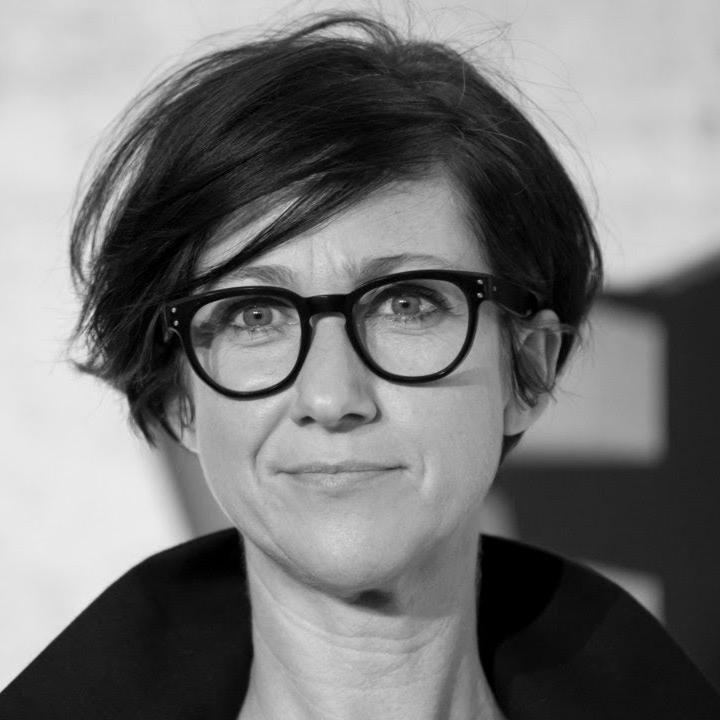 SJ


Clarkson

Director for Film and Television

SJ is an accomplished director working in both the UK and US. She is currently directing and exec producing the adaptation of best-selling novel Anatomy of a Scandal, by Sarah Vaughan, for Netflix. She directed an episode of Jesse Armstrong's Emmy winning series Succession and she directed and exec produced Collateral for BBC Two, written by David Hare and starring Carey Mulligan. She was also lead director and exec producer on Marvel's The Defenders for Netflix.
Prior to this SJ was lead director and exec produced on Netflix's Jessica Jones, also for Marvel. Variety said of the show "(It's) not just a contender for the title Best Marvel-related TV Property; in a supremely crowded TV scene, it is one of the year's most distinctive new dramas."
SJ directed episode 4 of HBO's Vinyl, which was EP'd by Martin Scorsese and Mick Jagger. She also directed and Exec Produced Nick Hornby's five part adaptation of Love Nina for See-Saw Films and BBC starring Helena Bonham Carter. The show premiered at the Berlin Film festival.
Prior to that she directed the pilot of USA's action adventure event series, Dig, for Keshet which starred Jason Isaacs and Anne Heche and was written and Executive Produced by Gideon Raff (Homeland, Tyrant). She directed the pilot of Frank Spotnitz's Hunted for BBC/HBO Cinemax, which Kudos/Shine executive produced and starred Melissa George.
SJ has directed episodes of Turn (AMC series from Craig Silverstein/Barry Josephson starring Jamie Bell), The Bridge, Hostages, Orange is the New Black, Smash, Bates Motel, Heroes, Dexter, Ugly Betty, House and Alan Ball's HBO/Cinemax series Banshee. SJ has worked extensively on the BAFTA and International Emmy Award winning show Life on Mars as well as on the acclaimed series Hustle. She co-created Mistresses for BBC/ ECOSSE in the UK and directed the opening run of the UK episodes. She directed the feature Toast for Ruby Films / BBC which is based on the best-selling, autobiographical novel by renowned food writer and chef Nigel Slater and written by Billy Elliot scribe Lee Hall, which starred Helena Bonham Carter and Freddie Highmore.
The Guardian named SJ one of the top 50 most powerful women in film and television in 2012.
Television
Director & Executive Producer
Writer
Melissa James Gibson / David E. Kelley
Starring
Sienna Miller
Michelle Dockery
Rupert Friend
New drama series based on the best-selling book by Sarah Vaughan.

3dot productions
for
Netflix
Starring
Cristin Milioti
Billy Magnussen
Noma Dumezweni
Ray Romano
Paramount Television
for
HBO Max
Starring
Carey Mulligan
Billie Piper
Nicola Walker
The Forge / BBC
for
Netflix
Writer
Douglas Petrie and Marco Ramirez
Starring
Krysten Ritter
Finn Jones
Mike Colter
Charlie Cox
Daredevil, Jessica Jones, Luke Cage, and Iron Fist team up to fight crime in New York City.


Producer
Derrin Schlesinger
Starring
Helena Bonham Carter
Faye Marsay
Jonathan Aris
Nina Stibbe's fascinating letters from the heart of 1980s literary London.
Director
Writer
Jesse Armstrong, Jon Brown, Susan Soon He Stanton
HBO series following a dysfunctional American global-media family.

Gary Sanchez Productions
for
HBO
Producer
Executive Producer Martin Scorsese, Mick Jagger
Starring
Bobby Cannavale
Olivia Wilde
Juno Temple
A New York music executive in the late 1970s hustles to make a career out of the city's diverse music scene.
Writer
Brian Bendis, Michael Gaydos, Melissa Rosenberg
Starring
Krysten Ritter
David Tennant
Mike Colter
A former super-heroine decides to reboot her life by becoming a private investigator.
Producer
Liat Benasuly, Jenna Santoianni Glazier
Writer
Gideon Raff, Tim Kring
Starring
Jason Issacs
Anne Heche
An FBI agent stationed in Jerusalem is investigating a murder of a young female archaeologist, but unearths an artefact that will change the course of history and a conspiracy 2000 years in the making.
Starring
Jamie Bell
Seth Numrich
Set in the summer of 1778, Turn tells the story of New York farmer, Abe Woodhull, who bands together with a group of childhood friends to form The Culper Ring, an unlikely group of spies who turn the tide in America's fight for independence.
Creator
Alon Aranya, Omri Givon, Rotem Shamir
Writer
Alon Aranya, Jeffrey Nachmanoff, Cassie Pappas
Starring
Toni Colette
Dylan McDermott
The surgeon who is about to operate on the US president is taken hostage by a rogue FBI agent. She is forced into an impossible dilemma when she's ordered to botch the operation in order to save her family.
Jerry Bruckheimer/Warner Bros
for
CBS
Starring
Taylor Schilling
Uzo Aduba
Danielle Brooks
Female prison drama. Follows the story of inmate who is imprisoned for 15 months after smuggling drug money for a friend.
Starring
Diane Kruger
Demian Bichir
US version of the acclaimed Danish/Swedish co-production. Two detectives are drawn into a complex case to track take down a serial killer operating across the Texas-Chihuahua border.
FX Productions and Shine America
for
FX
Writer
Jonathan Tropper and David Schickler
Starring
Antony Starr
Ivana Milicevic
Rus Blackwell
Matt Servitto
An ex-convict and master thief assumes the identity of the sheriff of Banshee, PA.
Starring
Kerry Ehrin
Inspired byAlfred Hitchcock's Psycho, Bates Motel tells the life of Norman and Norma Bates prior to movie.
Universal Television
for
A&E
In development
Writer
Theresa Rebeck, Julie Rottenberg, Elisa Zuritsky
Starring
Debra Messing
Brian D'Arcy James
Anjelica Huston
Katharine McPhee
SJ directed "The Suprise Party" in Season 2 of the American musical drama series, revolving around the creation of a new Broadway musical.
Universal Media Studios/Dreamworks Television
for
NBC
Starring
Melissa George
Stephen Dellane
BBC suspense thriller set in the world of international espionage.
Producer
Robert Lloyd Lewis
Writer
Tim Schlattmann & Scott Reynolds
Starring
Michael C Hall
Julie Benz
Jennifer Carpenter
Desmond Harrington
SJ directed two episodes of season 6 of the hit US drama about the crusading, serial killer criminal pathologist Dexter played by Michael C Hall.
Clyde Phillips Productions / The Colleton Company
for
Showtime
Starring
Hugh Laurie
Robert Sean Leonard
Directed an episode of season 7 of the hit US medical drama
Starring
Helena Bonham Carter
Victoria Hamilton
Freddie Highmore
Adaptation of Nigel Slater's autobiographical novel for BBC1
Writer
Scot Buck & Lauren Gussis
Starring
Michael C Hall
Julie Benz
Jennifer Carpenter
Desmond Harrington
SJ directed an episode of season 4 of the hit US crime drama about the serial killer criminal pathologist.
Clyde Phillips Productions / The Colleton Company
for
Showtime
Starring
Masi Oka
Hayden Panettiere
Zachary Quinto
Cristine Rose
Episode 5 of Season 4 of the US fantasy superhero drama
Tailwind Productions
for
NBC
Writer
Mark Verheiden & Misha Green
Starring
Jack Coleman
Greg Grunberg
Robert Knepper
Ali Larter
Episode 17 of Season 4 of the hit US drama superhero drama
Tailwind Productions
for
NBC
Writer
Chris Black & David Grubstick
Starring
America Ferrera
Eric Mabius
Becki Newton
Ana Ortiz
ABC Studios
for
Buena Vista Television
Starring
Phil Daniels
Johnny Harris
Alex Jennings
Steve Pemberton
Three part thriller about a Jack the Ripper copycat killer for ITV
Starring
Sarah Parish
Sharon Small
Orla Brady
Shelley Conn
Starring
Dean Andrews
Philip Glenister
Marshall Lancaster
John Simm
Second series of the award winning, time travelling police drama
Kudos Film and Television Ltd
for
BBC 1
Starring
Adrian Lester
Jaime Murray
Robert Vaughan
Kudos Film and Television Ltd
for
BBC 1
Starring
Dean Andrews
Philip Glenister
Marshall Lancaster
John Simm
SJ directed two episodes of the first series of the cult BBC1 time travelling police drama
Kudos Film and Television Ltd
for
BBC 1