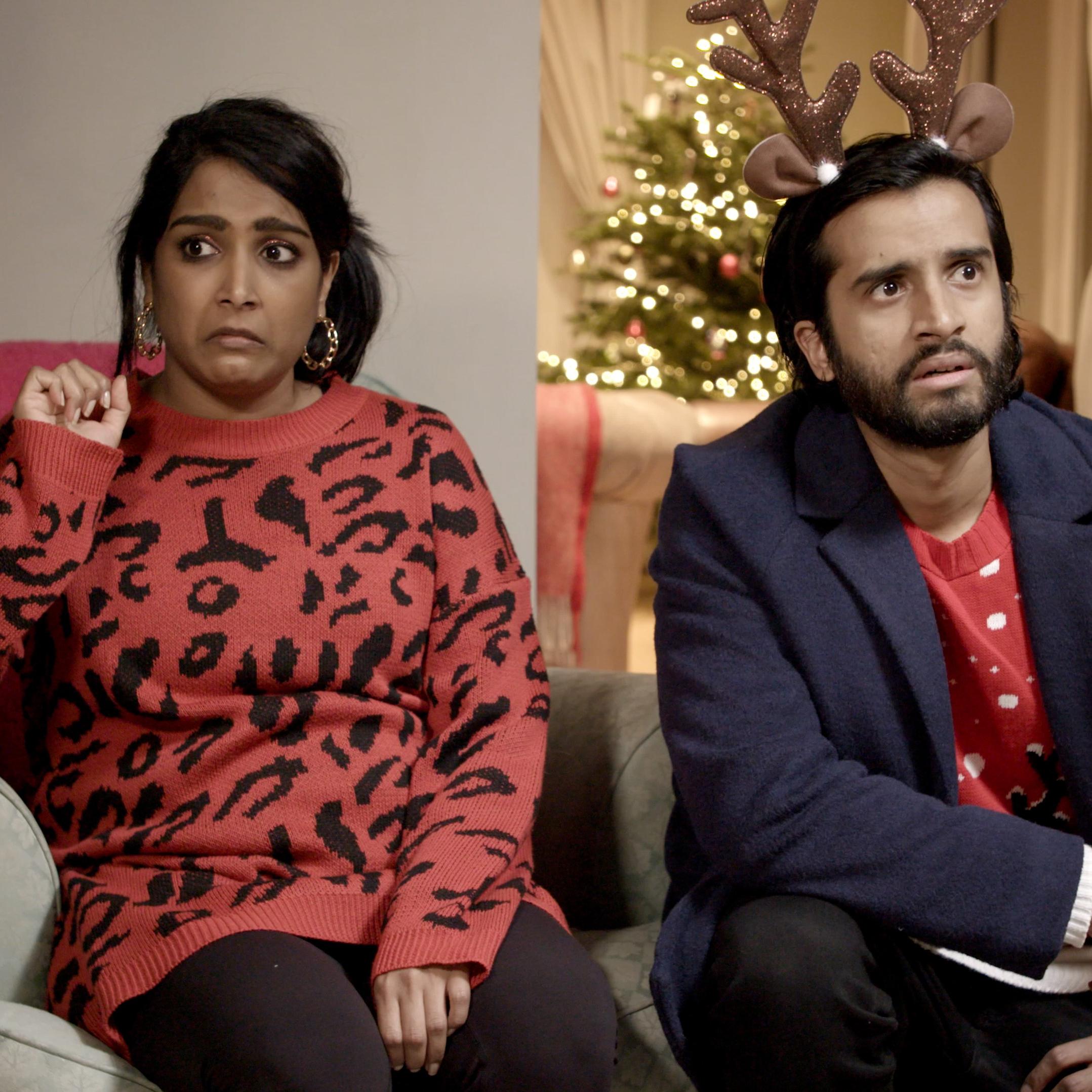 Sketchy


Ones

Sketchy Ones are an online sketch comedy group made up of Natalie Perera, Hamza Jeetooa and Tom Paul Martin.

They explore the modern British South Asian experience through satire, farce, parody and dark clown.

Natalie Perera is an actor and award-winning writer. She has starred in leading roles in feature films including the hit musical, Bazodee, set in the Caribbean. Natalie has written a number of short films, two of which have won funding and been selected for BAFTA-qualifying festivals. Natalie has gone on to study Clowning and has featured in online comedies from Jack & Dean and Hot Pepper.

Hamza Jeetooa is an actor and filmmaker. He has played leading and supporting roles in TV shows including Zomboat!, The Thick of It, Sandylands and Doctor Who. Hamza was nominated for an ACTA award for Best Actor for his leading role in BBC iPlayer series, My Jihad. Forever a lover of comedy, he continues to study Clowning and Improvisation.

Tom Paul Martin is an award-winning LGBTQ+ filmmaker. He has worked in commercials for almost a decade, specialising in third sector content and creating campaign films for charities like British Red Cross, Barnardo's and War Child UK. Tom has also directed a TV sitcom pilot and several online sketches. His films have been shared by Sam Smith and Sir Paul McCartney, and won more than 20 international awards.

Sketchy Ones are currently working on two new sketches to be released this spring exploring colourism in South Asian communities.


Film
Writer & Director & Performer & Creator
Starring
Hamza Jeetooa
Natalie Perera
Starring
Hamza Jeetooa
Natalie Perera