film
Role Daz Production Company Sixteen Films
Shaun and Daz are vibrant kids, wasted by their experience of education. All they have is their friendship and for Shaun his first love Katy. From the moment Shaun steps into our world he is bound to lose. Labeled as a violent bully he destroys himself and takes Daz with him. Shaun has twelve years to reflect on an intense summer of love, sex and loyalty. But Daz's imminent death forces Shaun to go on a journey to confront his past. This is the story of a man full of intelligence and promise struggling to reclaim his life.
Media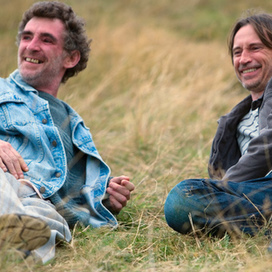 Reviews
he delivers a fine, complex and inspired turn that practically steals the film from colleagues with more movie experience.
Phelim O'Neill
The Guardian