Winner of the Women's Prize for Fiction

book
| Fiction
| Sep 2020
UK →
Bloomsbury Publishing
(Ed. Alexandra Pringle)
US →
Bloomsbury Publishing
(Ed. Liese Mayer)
From the New York Times bestselling author of Jonathan Strange & Mr Norrell, an intoxicating, hypnotic new novel set in a dreamlike alternative reality.

Piranesi's house is no ordinary building: its rooms are infinite, its corridors endless, its walls are lined with thousands upon thousands of statues, each one different from all the others. Within the labyrinth of halls an ocean is imprisoned; waves thunder up staircases, rooms are flooded in an instant. But Piranesi is not afraid; he understands the tides as he understands the pattern of the labyrinth itself. He lives to explore the house.

There is one other person in the house―a man called The Other, who visits Piranesi twice a week and asks for help with research into A Great and Secret Knowledge. But as Piranesi explores, evidence emerges of another person, and a terrible truth begins to unravel, revealing a world beyond the one Piranesi has always known.

For readers of Neil Gaiman's The Ocean at the End of the Lane and fans of Madeline Miller's Circe, Piranesi introduces an astonishing new world, an infinite labyrinth, full of startling images and surreal beauty, haunted by the tides and the clouds.


Rights
Kate Cooper manages the translation rights for Piranesi
Translation Rights Sold
Bulgarian
World
Labirynth
Catalan
World
Amsterdam Llibres
Chinese Complex
Taiwan
China Times Publishing Company
Chinese Simple
China
Hunan Science & Technology Pub. House
Croatian
World
Vukovic & Runjic
Czech
World
Argo Publishers
Dutch
World
Orlando Uitgevers
French
World
Editions Robert Laffont
German
World
Karl Blessing Verlag
Greek
World
Aiolos Editions
Italian
World
Fazi Editore
Japanese
World
Tokyo Sogensha
Korean
World
Next Wave Media
Lithuanian
World
Alma Littera Publishers
Norwegian
World
Gursli Berg Forlag
Polish
World
Wydawnictwo MAG Jacek Rodek
Portuguese
Portugal
Grupo Leya
Portuguese
Brazil
Morro Branco
Romanian
World
Nemira Editura SRL
Russian
World
Azbooka-Atticus
Serbian
World
carobna knjiga
Slovak
World
Albatros Media Slovakia
Slovene
World
Sanje Publishers
Spanish
World
Editora Moderna Salamandra
Thai
World
Library House Bangkok
Turkish
World
Alfa Publishers
Ukrainian
World
Ridna Mova
Media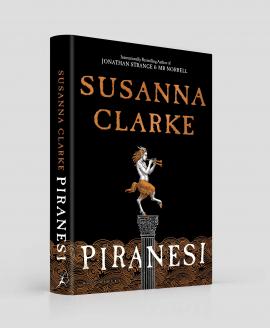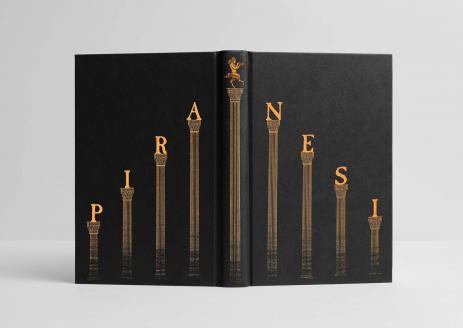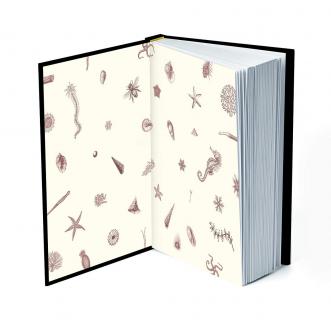 Reviews
Structured like a thriller and burrows into the subconscious, throwing out puzzles long after the final page.

Sunday Times, Paperback Book of The Year Awards
Piranesi astonished me. It is a miraculous and luminous feat of storytelling, at once a gripping mystery, an adventure through a brilliant new fantasy world, and a deep meditation on the human condition: feeling lost, and being found. I already want to be back in its haunting and beautiful halls!
Madeline Miller
Piranesi is a gorgeous, spellbinding mystery that gently unravels page by page. Precisely the sort of book that I love wordlessly handing to someone so they can have the pleasure of uncovering its secrets for themselves. This book is a treasure, washed up upon a forgotten shore, waiting to be discovered.
Erin Morgenstern
Lavishly descriptive, charming, heartbreaking and imbued with a magic that will be familiar to Clarke's devoted readers, Piranesi will satisfy lovers of Jonathan Strange and win her many new fans.

Kathryn Justice Leache
A triumphant return … spectacular...
an irresistibly unspooling mystery set in a world of original strangeness.


The Times
In terms of invention and beauty, it's a fitting heir to Clarke's first book … Piranesi is a novel to revisit—a house you can open again, with statues touched by quiet thoughts and strange tides.


Observer
All of the strengths of Clarke's writing are to be found here ... a subtle, deceptively complex work, though Clarke isn't afraid of the occasional melodramatic flourish … here is Clarke's talent in full flower;
Piranesi is the most purely enjoyable novel I've read in a long while.


Literary Review
A literary event.

Daily Telegraph
A magical house with labyrinthine halls and tides that thunder up.

The Times
Remind(s) us of fiction's power to take us to another world and expand our understanding of this one …
Piranesi performs a very different kind of magic from her beloved Jonathan Strange and Mr Norrell: austere, otherworldly and profound, it's best embarked on absolutely fresh.


The Guardian
Delightful, discombobulating …
Piranesi is detective of his own existence ... Gripping.


Psychologies
The book's grip on us tightens and tightens. By the end, everything is beautifully tied up and the novel proves to be magical in more ways than one.

Readers Digest
Everything about this novel is a mystery. Fantastical, very strange and not to be missed!

The Bookseller
Piranesi Will Wreck You: The novel establishes Susanna Clarke as one of our greatest living writers.

New York Magazine
'....this infinitely clever novel....Clarke conceived of this story long before the coronavirus pandemic, but tragedy has made "Piranesi" resonate with a planet in quarantine. To abide in these pages is to find oneself happily detained in awe.'



The Washington Post
Full Review
What a world Susanna Clarke conjures into being, what a tick-tock-tick-tock of reveals, what a pure protagonist, what a morally-squalid supporting cast, what beauty, tension and restraint, and what a pitch-perfect ending. Piranesi is an exquisite puzzle-box far, far bigger on the inside than it is on the outside.

David Mitchell
Weird and haunting and excellent.

Kirkus, starred review
Clarke wraps a twisty mystery inside a metaphysical fantasy in her extraordinary new novel . . . Sure to be recognized as one of the year's most inventive.

Publishers Weekly, starred review
Clarke creates an immersive world that readers can almost believe exists. This is a solid crossover pick for readers whose appreciation of magical fantasy leans toward V.E. Schwab or Erin Morgenstern.

Library Journal, starred review
Full Review
As questions multiply and suspense mounts in this spellbinding, occult puzzle of a fable, one begins to wonder if perhaps the reverence, kindness, and gratitude practiced by Clarke's enchanting and resilient hero aren't all the wisdom one truly needs.

Booklist, starred review