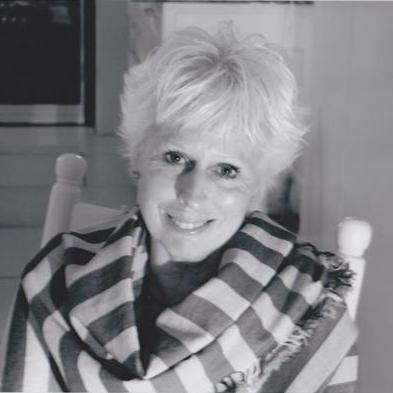 Sylvie


Boden

Producer and director for television
Sylvie is a producer and director working in television.
Sylvie directs both single and multi camera comedy and directed both Live episodes of The Bill. Following the success of the second live episode of The Bill in 2005 she moved into producing. Sylvie's collected a BAFTA for The Bill episodes about Child Exploitation and Online Protection Service.
Sylvie has directed a number of popular comedy series, including Keeping Mum, Paul Merton's Life of Comedy and Faith in the Future, for which she won a British Comedy Award.
Television
Director & Producer
Starring
Bruce Byron
Todd Carty
Lisa Maxwell
Cyril Nri
Live episode of The Bill, winner of RTS Award
Director
Creator
Darren Fairhurst, Steve Hughes and Paul Marquess
Producer
Mary Hare, Kara Manley and Paul Marquess
Starring
Fay Ripley
Clare-Hope Ashitey
Damien Molony
Joe Absolom
Edyta Budnik
Newman Street
for
Channel 5
Starring
Rae Baker
Trudie Goodwin
Ciaran Griffiths
Connie Hyde
First live episode of The Bill to celebrate its 20th Anniversary
Starring
Matthew Beard
Sara Crowe
Carolyn Pickles
Paul Trussell
Children's drama about a magical mum and daughter who swap bodies
Writer
Jan Etherington & Gavin Petrie
Starring
Samantha Beckinsale
Trevor Cooper
Sue Johnson
David Tennant
Comedy series about the river police set on the Thames
Starring
Martin Ball
Stephanie Cole
David Haig
Meera Syal
Comedy about a demanding mother and her dutiful son - 9 episodes shot multi-camera in the round
Starring
Ann Bryson
Harry Burton
Sean Carnegie
Sara Crowe
Multi-camera comedy about a pair of female friends
Starring
Timothy Bateson
Tom Brodie
Paul Merton
Tilly Vosburgh
Comedy set within the imaginary family of Paul Merton's past
Starring
Sean Hughes
Multi camera recording of Sean Hughes' comedy set
My World Productions
for
Channel 4
Starring
Rory Bremner
Julian Clary
Maria Friedman
Sean Hughes
Multi camera spoof awards ceremony held at County Hall
Kudos Film and Television
for
Channel 4
Writer
Sean Hughes & Nick Whitby
Starring
Sean Hughes
Victor McGuire
Jeff Shankely
Michael Troughton
Multi camera comedy starring Sean Hughes as a fictionalised version of himself living in a sitcom world
Writer
Jan Etherington & Gavin Petrie
Starring
Linda Bellingham
Charlie Creed-Miles
Simon Pegg
Jeff Rawle
Multi-camera comedy about a newly single mother who's plans for the future are scuppered when her adult daughter moves back home
Starring
Kris Mocherri
Steven Fletcher
Jessica Noon
Glyn Pritchard
Soap set in Liverpool
Mersey Television
for
Channel 4
Starring
Sally Dexter
Stephanie Leonidas
Nick Schofield
Tim Wallers
Soap about a missing teenage girl
Long running ITV police drama
Producer
Producer on the BAFTA winning police show for ITV