Longlisted for the Women's Prize for Fiction 2020

book
| Fiction
| Jun 2019
"Blisteringly funny, feverishly smart, heartbreaking, and true, Fleishman Is in Trouble is an essential read for anyone who's wondered how to navigate loving (and hating) the people we choose." — Cynthia D'Aprix Sweeney, author of The Nest

"Fleishman Is In Trouble is a marvel, full of shrewd observations, barbed wit, and deep insight. Taffy Brodesser-Akner reveals the twisted hearts of her characters—and the twisted soul of contemporary America—with an eye that is at once pitiless and full of compassion for our human foibles. This is a remarkable debut novel from one of the most distinctive writers around." — Tom Perrotta, author of Little Children

"This glorious debut has the humor of Maria Semple, the heart of Meg Wolitzer, the lustiness of Philip Roth, and a voice that is pure. It's wild and wonderful and goes in so many directions, each with profundity — my favorite thing that novels can do. How does one's favorite journalist become one's new favorite novelist? With this book." — Emma Straub, author of Modern Lovers

Toby Fleishman thought he knew what to expect when he and his wife of almost fifteen years separated: weekends and every other holiday with the kids, some residual bitterness, the occasional moment of tension in their co-parenting negotiations. He could not have predicted that one day, in the middle of his summer of sexual emancipation, Rachel would just drop their two children off at his place and simply not return. He had been working so hard to find equilibrium in his single life. The winds of his optimism, long dormant, had finally begun to pick up. Now this.
As Toby tries to figure out where Rachel has gone, all while juggling his patients at the hospital, his never-ending parental duties, and his new dating app-assisted sexual popularity, his tidy narrative of the spurned husband with the too-ambitious wife is his sole consolation. But if Toby ever wants to truly understand what happened to Rachel and to his marriage, he is going to have to consider that maybe he never saw things all that clearly in the first place.

A searing, utterly unvarnished debut, Fleishman Is in Trouble is an insightful, unsettling, often hilarious exploration of a culture trying to navigate the fault lines of marriage — an institution that has proven to be worthy of both our great wariness and our great hope.

Rights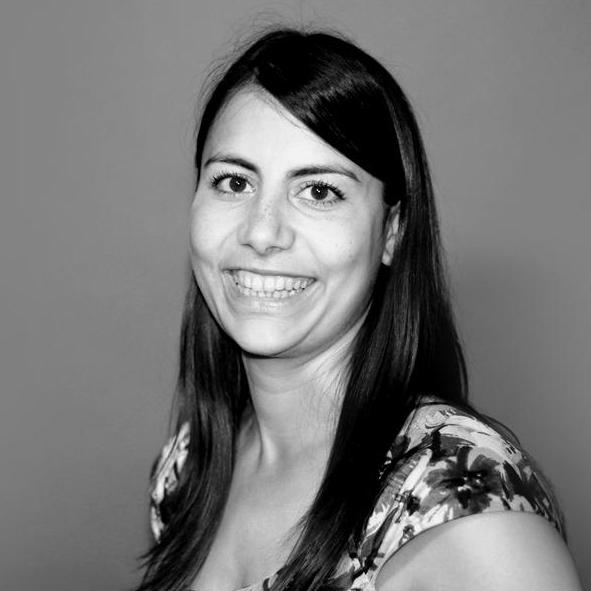 Sophie Baker manages the translation rights for Fleishman Is In Trouble
Film Rights
Available
Contact Sloan Harris for more information
Translation Rights Sold
Dutch
World
Prometheus/Bert Bakker
French
World
Editions Calmann-Levy
Hebrew
World
Tchelet Books
Hungarian
World
Szazad Kiado
Italian
World
Einaudi Editore
Lithuanian
World
Balto Leidybas Namai
Romanian
World
Editura Trei
Russian
World
Mann, Ivanov & Ferber
Spanish
World
Ediciones Urano
Reviews
In her witty and well-observed debut, Taffy Brodesser-Akner updates the miserable-matrimony novel, dropping it squarely in our times...Brodesser-Akner has written a potent, upsetting and satisfying novel, illustrating how the marital pledge — build our life together — overlooks a key fact: There are two lives.

New York Times
Toby is a wonderful character; Libby's narrative voice is funny, smart, and a little bitter as she tells his story, and some of hers as well. You get the feeling she wants to write a novel like (the fictional) Decoupling, an outrageous, bestselling, canonical account of divorce written by one of the stars at her old magazine. Perhaps she has. Firing on all circuits, from psychological insight to cultural acuity to narrative strategy to very smart humor. Quite a debut!

Kirkus Starred Review
Here is a portrait of modern love and marriage that is blisteringly funny, searingly accurate, wincingly painful, and — ultimately — both heartbreaking and humane. Fleishman is in Trouble reminds me of the great novels of the 1960's and 1970's — just the sort of thing that Philip Roth or John Updike might have produced in their prime (except, of course, that the author understands women). Taffy Brodesser-Akner can write the pants off any novelist out there. She's a star, and this book is a work of utter perfection.
Elizabeth Gilbert
author of Eat, Pray, Love
Sharp and wicked, insightful and funny, and then suddenly so touching
David Nicholls
The age of the great male narcissists is over. . .When literary palaeontologists look back, they might conclude that the meteor that wiped them out was a young American novelist called Taffy Brodesser-Akner . . . It's the hit of the summer.

The Times
Run don't walk to your credit card and buy Fleishman Is in Trouble…Taffy's witty debut novel is one I'll be lending to my friends and annoyingly forcing them to read

Mehera Bonner
Cosmopolitan Magazine
A fast-paced, bighearted romp….Fleishman Is In Trouble reads so smoothly, you'll want to speed right through, but it's in your best interest to slow down — lest you miss any of the quick barbs or droll asides that make this book so utterly delectable.

Arianna Rebolini
Buzzfeed News
A story peppered with Brodesser-Akner's shrewd, keen, cutting observations and wildly engaging prose. Ambitious and funny.

goop
[Brodesser-Akner] writes with the heft and masterful wordplay of [Tom] Wolfe, but with the empathy for and curiosity about all the players in the tale…Fleishman is in Trouble will occasionally make you angry at the things the people in it do, but mostly it will make you hungry for whatever Brodesser-Akner is going to write next.

Alan Sepinwall
Rolling Stone
Brodesser-Akner digs back to find some influence from midcentury realist masters like Updike and Roth, except she puts a fresh, original twist on things and makes Fleishman is in Trouble a book that is entirely her own.

Jason Diamond
InsideHook
Blisteringly funny, feverishly smart, heartbreaking, and true, Fleishman Is in Trouble is an essential read for anyone who's wondered how to navigate loving (and hating) the people we choose.

Cynthia D'Aprix Sweeney
author of The Nest
Never has a book come with such enthusiastic plaudits . . . chock full with humour and originality . . . a grown-up comedy that actually has far deeper things to say about love.

Stylist
Brodesser-Akner, a staff writer for The New York Times Magazine known for celebrity profiles and explorations of cultural phenomena, brings her voice to fiction in a debut novel that examines the borders of marriage and divorce.



New York Times
12 New Books to Watch For in June
This year's hot tome is Fleishman Is In Trouble, a novel by American journalist Taffy Brodesser-Akner that is both a comedy of Manhattan manners and a very modern battle of the sexes, exploring a clash of female rage and male inadequacy.

Phoebe Luckhurst
Evening Standard
This book is the most astonishingly brilliant Trojan horse of a novel.
Dolly Alderton
This is the novel of the summer, already a huge word-of-mouth success. It is about love and sex and desire and loneliness and parenting and families and children and men and women, and about why people are how they are, so that at the end it is also about compassion and kindness and love. As I was saying, it is incredibly wise. There is no one that this book isn't for. I can't believe it's a first novel. Pure brilliance.

Sunday Times
Fleishman Is in Trouble spans Manhattan, the Hamptons, and Israel, and is packed with juicy, entertaining morsels (racy selfies) and thoughtful insights on modern marriage (how we communicate and, well, how we fail at it). What starts out as an entertaining divorce novel turns into something a lot deeper...

Lale Arikoglu
Conde Naste Traveler
Brodesser-Akner, a Michelangelo of magazine profiles, writes with a thrilling swagger…The book channels Tom Wolfe's fiction — the gonzo, swooshy sentences, the satirical edge …. wildly entertaining…Updike, Roth, and Franzen are updated, not just invoked — the charismatic voice finds something urgent to say.

Katy Waldman
The New Yorker
The protagonist of Brodesser-Akner's first novel may not be likable, but he makes for an unexpectedly interesting character...you'll be turning pages at a rapid pace.

What to Read This Summer
Domino
Smart, sharp….a detailed examination of midlife crisis, in which the author also gleefully eviscerates a certain kind of wealthy Manhattanite lifestyle, it is playful, furious and occasionally heart-breaking….She does so with wit, humanity and an utterly righteous rage, culminating in a brilliant sucker-punch of an ending that not only asks the reader to re-evaluate everything they've read but also conclusively proves that it is not simply possible but also absolutely vital to both revisit and interrogate Roth and Updike today

Brinkwire
Fleishman Is In Trouble is a marvel, full of shrewd observations, barbed wit, and deep insight. Taffy Brodesser-Akner reveals the twisted hearts of her characters—and the twisted soul of contemporary America—with an eye that is at once pitiless and full of compassion for our human foibles. This is a remarkable debut novel from one of the most distinctive writers around.

Tom Perrotta
author of Little Children
Known for her often-viral profiles of figures ranging from Gwyneth Paltrow to Tom Hiddleston, New York Times writer Taffy Brodesser-Akner's debut novel is eagerly awaited by her hordes of internet fans. In it we find Dr. Toby Fleishman, attempting to detangle himself from a failed marriage and take up the advances of eager women, when his ex-wife dumps his children on him and disappears. Trying to juggle his filling inbox on a Tinder-style app, and figure out what might have caused his partner to vanish, Fleishman ends up, as you probably guessed, in trouble.

Esquire UK
The Books We Can't Wait to Read in 2019
This satiric debut comes from Brodesser-Akner, the New York Times Magazine writer you might know for that viral profile of Gwyneth Paltrow. Newly separated Dr. Toby Fleishman is enjoying a sexual resurgence — not one woman he meets can resist him. But then his ex drops their kids off at his place and never returns. Toby adopts the appealing persona of "spurned husband" as he attempts to juggle women, kids and patients, but figuring out what has become of his missing ex will require unfamiliar — and uncomfortable — introspection.

Angela Haupt
The 10 books to read in 2019 based on what you loved in 2018
This glorious debut has the humor of Maria Semple, the heart of Meg Wolitzer, the lustiness of Philip Roth, and a voice that is pure. It's wild and wonderful and goes in so many directions, each with profundity—my favorite thing that novels can do. How does one's favorite journalist become one's new favorite novelist? With this book.

Emma Straub
author of Modern Lovers
I am a huge fan of Brodesser-Akner's razor sharp-yet-compassionate, delightfully self-deprecating profiles (if haven't read her excellent piece on Gwyneth Paltrow, please do so immediately), so I can't wait to read her debut novel. Its protagonist is a divorcé whose wife disappears one day, leaving him to navigate full-time parenthood as well as the mystery of where she's gone. I have no doubt it will be hilarious, painful, and gorgeous.

Emily Temple
Lit Hub's Most Anticipated Books of 2019
I just finished a debut novel that won't be out until 2019, so clip this and file it away because you're going to want to read this one: Fleishman in Trouble by Taffy Brodesser-Akner. I've long been a fan of Taffy's journalism; in fact, I relentlessly stalked her on social media and insisted that she become my friend. This novel is really special, reminiscent of Tom Perrotta's work (another Writers in Paradise alum, another friend). It centers on a man recently out of a marriage, but it's about everything — love, friendship, life, death. Or, to borrow what we will now call the Tayari Jones standard, a literary novel with a great plot.

Laura Lippman
Creative Loafing