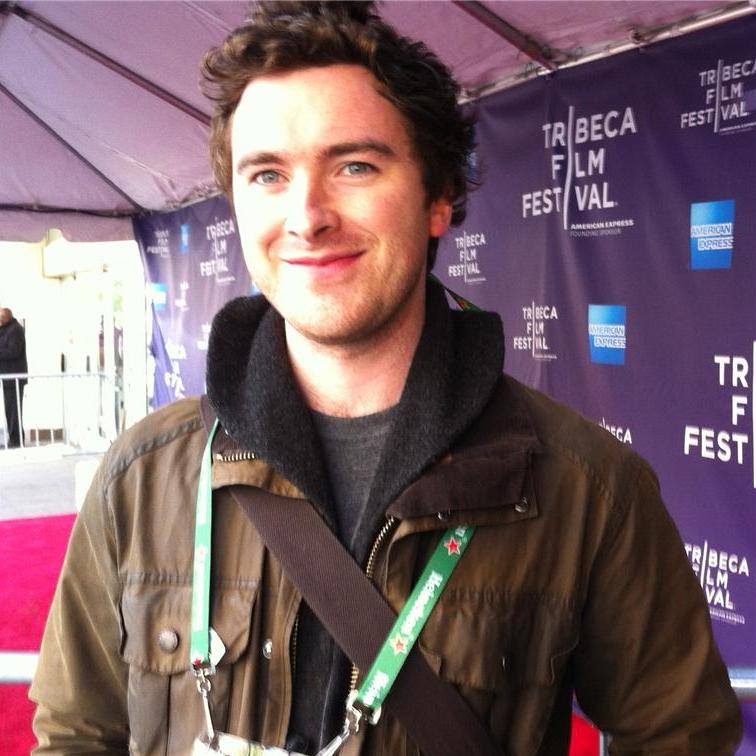 Thomas


Martin

Writer for Television and Film
Thomas Martin has written for television dramas on the BBC, SKY and RTE, including the BBC's period crime thriller Ripper Street and the Tim Roth starring Tin Star for Sky Atlantic/Amazon.

Thomas is writing a number of high-concept original television series commissions for Studio Lambert and All3 Media. He has strong ties to the European television market. His original series Girl on a Wire is a tech thriller set in Berlin with broadcasting partners in Germany and Scandinavia. Two of his projects were selected for the Series Mania Co-production forums in France in 2017 and 2019. He has also been writer-in-residence at the Irish Cultural Centre in Paris.

Thomas' feature film script The Absence Sonata, about a violinist struggling with career threatening epilepsy, was awarded The Sundance Institute's Alfred P Sloan Foundation commissioning grant. This prestigious $25,000 grant is awarded to filmmakers who collaborate with the scientific community.
His other film work has been supported by The Wellcome Trust, Creative England/The BFI
Network and The Irish Film Board. He is an alumni of "Guiding Lights" — the UK film industry's leading mentorship scheme — where he was mentored by Oscar nominated writer/director Hossein Amini.
Thomas's crime thriller Poacher, set in the world of abalone poaching in Tasmania, is in pre-production for Arclight Films with Kriv Stenders attached to direct. Thomas is currently working on an espionage thriller set in Moscow and London for Film4 and is writing a sci-fi/horror about deep-sea mining for XYZ Films in Los Angeles.
Film
Writer
Producer
Rhodri Thomas, Alexei Boltho
XYZ Films Broadcaster
In development
Producer
Alexandra Stone & Stephen Mallit
Creative England/BFI Network
Producer
Tracey Schoffield
Psychological thriller. Recipient of the Sundance Institute's Alfred P. Sloan grant which funds collaborations between filmmakers and the scientific community.
Rainmark Films/Irish Film Board
Director
Michael Kinirons
Blinder Films for The Irish Film Board's Signatures Scheme
An adaptation of Paul Murray's comic novel.
Subotica/Irish Film Board
In development
Producer
Oliver Royds, Henry Swindel
Starring
Andrew Simpson
Derek Lint
Belinda Stewart-Wilson
Short psychological thriller set in Africa
Starring
Saffron Burrows
Kim Bodnia
Adelaine Clemens
Oliver Chris
Short film script nominated for RTE/Filmbase award
Producer
Morgan Baker & Luke McManus
Starring
Charlene McKenna
Barry Ward
Original short film set at an Irish musical festival
Network Ireland Television
Television
Writer
Family drama and returning series. Selected for Series Mania 2019
Sci-fi thriller returning series.
Studio Lambert/All3 Media
Berlin set tech thriller/returning series. Selected for Series Mania 2017
Studio Lambert/All3 Media
Family drama/thriller and returning series
BBC Northern Ireland/Two Cities
Producer
Alison Jackson, Cameron Roach, Dieterich Santer
Starring
Tim Roth
Christina Hendricks
Genevieve O'Reilly
Kudos/Sky Atlantic/Amazon
Producer
Simon Smallwood, Will Gould (Exec. producer)
Starring
Matthew Macfadyen
Jerome Flynn
Adam Rothenberg
Myanna Buring
A returning series for ITV Studios
Producer
Clare Alan, Rob Pursey, Stephen Wright (Exec. producer) Sarah Stack (Exec. producer)
Family drama and returning series
Touchpaper Television
for
BBC NI
Financial crisis thriller
Starring
Charlene McKenna
Kryštof Hádek
Dominique McElligott
Original television commission from Rainmark Films
Producer
Paul Duane & Rob Crawley
Director
Rob Crawley & Steve Bryrne
Orginal teen internet drama for RTE