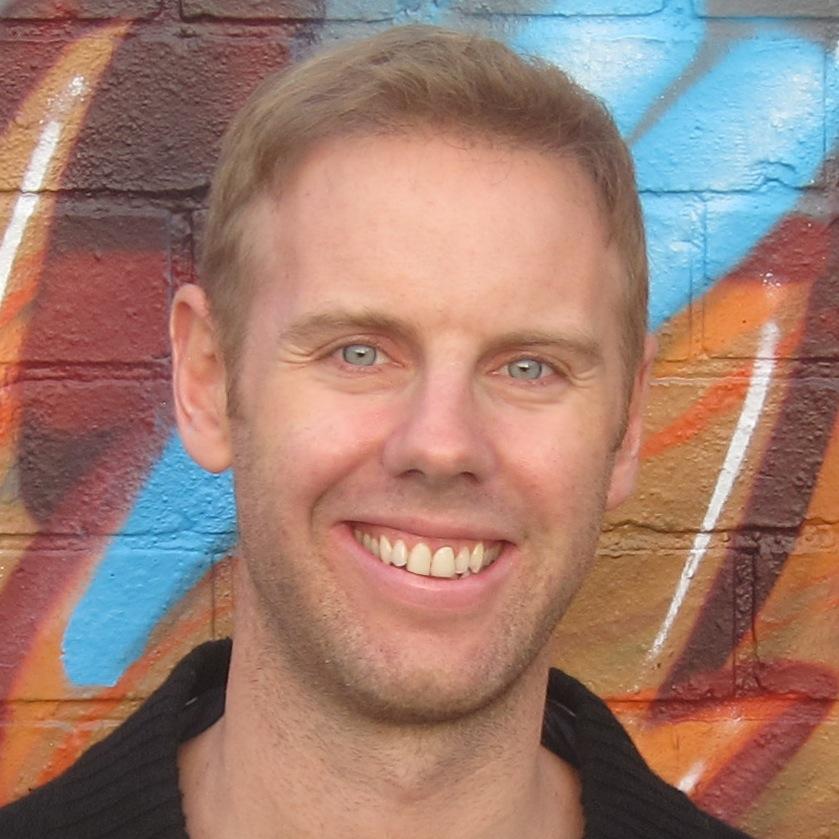 TV
Writer & Creator
Animated action-comedy series set amongst the sun, surf and sand at a beach patrolled by kangaroo lifesavers.

Cheeky Little Media
for
ABC,
Sonar
Action-comedy mixed media series for preschoolers.

ABC Kids & Werner Productions
In Development
Writer
Classic Aardman claymation series.

Starring
Johnny Vegas
Gina Yashere
Philip Glenister
Jane Horrocks
A new animated sitcom about a boy prone to disaster.
Illuminated Films
for
CITV
Eye Present
for
Nickelodeon
Producer
Jean-Pierre Quenet
Starring
Jacob Ewaniuk
Addison Holley
Global hit action-adventure series about three young superheroes based on the book series by Romuald Racioppo.
Counterfeit Cat
2018 WGGB Award for Best Children's Episode, Australian Writer's Guild Award for Best Animation Script
Producer
Sarah Mattingley
Starring
Marc Wootton
Alex Kelly
The story of an unconventional friendship between a lazy, selfish house cat and an excitable, naive alien.

Producer
Karina Stanford-Smith
Starring
Freddie Fox
Ryan Sampson
CGI reboot of the classic Beano cartoon.


Big life learnings from a little hairy monster with a big heart.
Producer
Charlie Aspinwell
Starring
Julian Dennison
Sci-fi-comedy about a monster hunter's young apprentices.

Comedy series about a group of seven nutty friends.

Starring
Rob Rackstraw
Kate Harbour
Lee Ingleby
Joanne Froggat
Blake Harrison
CGI reboot of the popular series.

Creator
Rob Lee, Dave Gingell and Dave Jones
Starring
Steven Kynman
Action-adventure series about a heroic firefighting crew
Creator
Britt Allcroft and Philip D. Fehrle
Starring
Michael Angelis
Michael Brandon
John Hasler
Writer and various voices for the Hit series about a steam engine and his adventures.
Creator
Katie Simmons and Barry Quinn
Starring
Tommie Earl Jenkins
Akie Kotabe
Writer and voice cameo for a series about four explorers on a global adventure.
Starring
Ainsley Howard
Clark Devlin
Show about a young dragon who is learning to fly, aided by bumbling fairy, Fizzy Izy.

Blue Zoo/ Nickelodeon/ Aardman
Creator
Charlie Aspinwell
Animated preschool comedy series about a family of blue heelers.

Animated series about a young female inventor and creator.

Producer
Simon Whalley & Liz Oliver
Starring
Jenson Button
Lewis Hamilton
Alexander Armstrong
Brian Cox
Animated comedy series based on the world of McLaren racing cars.
Comedy series based on the popular Very British Problems.
Alaska Productions
In Development
Animated comedy series set in a town full of wacky championships.

Creator
Fin Edquist, Justin Schneider and Melanie Orr
Director
Fin Edquist, Justin Schneider and Melanie Orr
Starring
David Collins
Nia Roam
Fast-paced, fact-laden comedy series about gross bodily functions.
Starring
Rasmus Hardiker
Jules de Jongh
Animated comedy series about a half-boy, half-oyster adopted by humans.
Je Suis Bien Content
for
Disney XD
Starring
Danny Smith
Reagen Rees
Charlotte Nicdao
Animated comedy-fantasy about Gwen Stefani's band.

Starring
Luke Jurevicius
Aletheia Burney
Series about a young boy affected with phobias.
Producer
Stu Connolly & Tristan Homer
Starring
Matt Baram
Tony Nappo
The intergalactic adventures of 12 year Winston Steinburger.
Producer
Gian Christian & Dina McPherson
Starring
Emily Wheaton
Lyall Brooks
Series about Ace McDougal who is mistakenly given top secret, ultra high-tech experimental braces.
Galaxy Pop
for
Channel Ten
Producer
Cathy Ni Fhlaithearta
Director
Jo Boag & Greg Ingram
Starring
Charlie Haye
Josie Taylor
Series about identical twin sisters who are detectives.
Producer
Cathy Ni Fhlaithearta & Suzanne Ryan
Director
Jo Boag & Greg Ingram
Animated television series based on the picture books.
Producer
Ali Bryer Carron
Director
Angie de Chastelai Smith
Starring
Pippa Haywood
Phil Cornwell
Sketch show spoof edition of the hit business series.
Director
Glenn Kirkpatrick
Hit children's series about Dennis the Menace who gets up to fun and mischief with his friends, Pieface and Curly.

Red Kite Animation
for
CBBC
Producer
Katherine McQueen
Development & Script Writer. Children's series about ten creatures with numbers on their tummies.
Starring
Lorna Watson
Ingrid Oliver
Popular British comedy sketch show.
Popper Pictures
for
BBC 2
Starring
Rove McManus
Carrie Bickmore
Peter Helliar
Dave Hughes
Variety talk show featuring an ensemble cast.
Roving Enterprises
for
Channel 10
Starring
Jason Gann
Rebel Wilson
Marney McQueen
Kate Jenkinson
Sketch comedy series set in Wedgedale, a mythical suburban paradise.
Cornerbox Productions
for
Channel 10
Producer
Bernadette O'Mahoney
Starring
Dave Hughes
Judith Lucy
Pia Miranda
Animated television series development.
Australian Children's Television Foundation
French children's animation series.
Theatre
Writer
Children's musical comedy published and performed across the UK, USA, Canada, South Africa and Australia.
Children's musical comedy published and performed across the UK, USA, Canada and Australia.
Children's musical comedy published and performed across Australia.
Children's musical comedy published and performed across the UK, USA, Canada, Japan and Australia. Maverick's 2006 #1 bestseller.