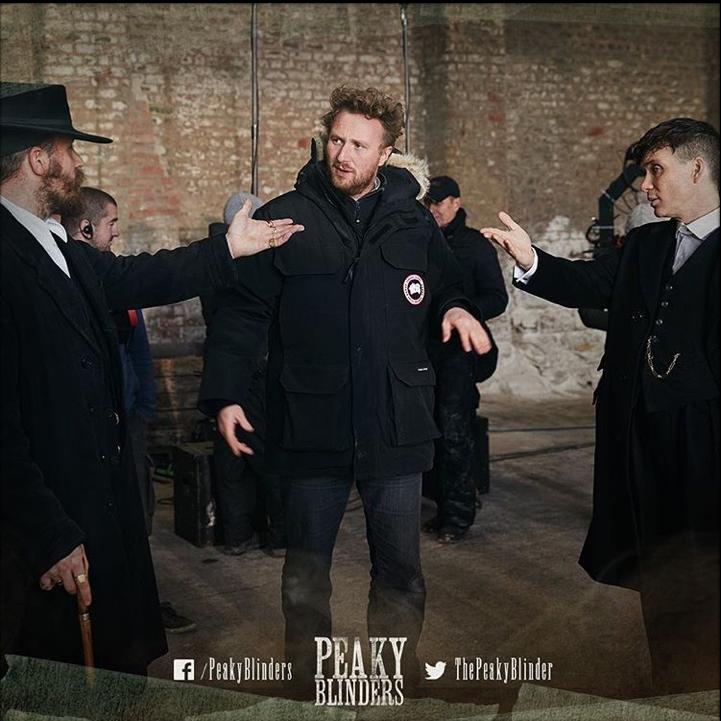 Tim


Mielants

Director for Film and Television
Tim was Lead Director on The Responder; the BBC's new police drama starring Martin Freeman, which aired this month to excellent 5* reviews.
Tim completed his first feature film last year, De Patrick, which he wrote and directed. Starring Jermaine Clement, the film premiered at the 54th Karlovy Vary International Film Festival and won the award for Best Director ("Mielants shows a real flair for combining comedy and tragedy" – Hollywood Reporter). The film recently picked up 7 awards at the Ensor Flemish Film Awards – including Best Film, Best Director and Best Screenplay. De Patrick won Best Film at the Magritte Awards and Tim also scooped the Best Director and Best Film awards at the Fantastic Fest Austin Film Festival.

Most recently, Tim directed an episode of Tales from the Loop, Amazon's new genre series based on the acclaimed sci-fi art of Simon Stålenhag, starring Rebecca Hall. Tim directed two seasons of Legion, created by Noah Hawley, for FX which was described as the 'best superhero show on TV' by The Guardian. Tim also directed The Terror, AMC's 2017 thriller set in the Arctic, crime-drama The Tunnel, and all 6 episodes of the third series of Peaky Blinders.

Previously, after a series of short films where he developed his personal style, Tim Mielants joined the team of directors on Flemish Belgian series Code 37 where he directed 11 episodes. Following this he directed 10 episodes of the fantastical family series Zingaburia. The success of these programmes made him one of the highest profile young series directors in Flanders, which led to him taking the helm of the ambitious series drama series Cordon.
Film
Writer & Director
Producer
Bart Van Langendonck
Starring
Jermaine Clement
Kevin Janssens
Tim's debut feature film co-written with Benjamin Sprengers.


Director
Television
Director
Dancing Ledge Productions
for
BBC1
Creator
Nathaniel Halpern
Starring
Rebecca Hall
Jonathan Pryce
6th & Idaho Productions
for
Amazon
Producer
David Kajganich, Soo Hugh
Starring
Jared Harris
Paul Ready
Producer
Brian Leslie Parker
Starring
Dan Stevens
FX in association with Marvel Television
Tiger Aspect & Caryn Mandabach TV
for
BBC Two
Starring
Stephen Dillane
Crime drama based on the original Swedish series The Bridge.
Producer
Peter Bouckaert and Gunther Schmid
Belgian-Dutch language drama series.
Producer
Dirk Impens, Saskia Verboven and Johan van den Driessche
Starring
Veerle Baetens
Belgian crime-drama series.
Menuet Producties
for
VTM
Starring
Liesa Van der Aa
Writer & Director
Director
Co-directed by Jonas Govaerts
Writer
Co-written by Jonas Govaerts