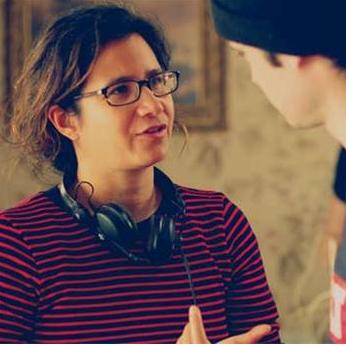 Film
Director
Producer
Amanda Jenks and Nadine Marsh-Edwards
Starring
Arinzé Kene
Michaela Coel
George MacKay
Feature film adaptation of Che Walker's musical
Green Acre Films, Film4, BFI
Junkhearts
Golden St. George - Moscow International Film Festival 2012
Starring
Eddie Marsan
Candese Reid
Romola Garia
A multi-stranded psychological thriller set in inner city London
Soda Pictures
Coded Pictures / Hustle Productions
Producer
Gary Holding and Justine Leahy
Starring
Paul Bazely
BAFTA winning short film based on Tinge's experiences as a doctor.
BFI / Film4
Disruptive Element Films
Writer & Director
An adaptaion of Elizabeth Haynes' powerful account of domestic violence. The book was a New York Times Bestseller and Amazon Book of The Year 2011.
Revolution Films / BFI
In development
First
Audi Channel Reel Talent Awards
Producer
Sacha Guttenstein
Starring
Kali Perkins .
Chris Lodge
Celyn Jones
Sophie, a teenager with learning difficulties, is a talented pianist. When her best friend Danko enters her into a prestigious composer competition she discovers that the world is not quite ready for her unorthodox musical style.
TV
Director
Producer
Kumail Nanjiani (exec)
Anthology series examining the lives of immigrants in America.
Alan Yang Pictures
for
Apple TV+
Creator
Lee Eisenberg & Drew Crevello
Starring
Jared Leto
Anne Hathaway
America Ferrera
Based on the podcast of the same name, WeCrashed follows the rise and fall of WeWork - and the narcissists whose chaotic love made it all possible.

Apple Studios, Paradox Production
for
Apple TV+
Starring
Mark Strong
UK version of the Norwegian show Valkyrien, about a surgeon who treats criminals in an illegal underground clinic.
Hera Pictures
for
Sky One
Starring
Justin Theroux
Having fled to Latin America, an idealistic inventor and his family are pursued by the U.S. government. Based on the book of the same name by Paul Theroux.

Creator
Mickey Down & Konrad Kay
Producer
Lee Thomas, Lena Dunham (Exec Producer)
Starring
Conor MacNeill
Priyanga Burford
Drama about a group of young graduates competing for permanent positions at Pierpoint & Co, a prestigious investment bank in London.
Bad Wolf
for
BBC One,
HBO
Writer
Nathaniel Martello-White / Roy Williams
Starring
Lenny Henry
Speeches from a Caribbean family over the course of four generations.



Douglas Road Productions
for
BBC4
Writer
Rachel De-Lahay / Michael Clarkson
Starring
Guy Burnet
Michelle Fairley
David Thewlis
A man's invention of a brain implant that allows people to share thoughts and emotions gets into the wrong hands.


Studio Lambert
for
Amazon
Starring
Alfonso Herrera
Ben Daniels
Geena Davis
TV show based on William Blatty's 1971 novel about a priest who performs exorcisms on demonic spirits.
Morgan Creek Productions
for
20th Century Fox Television
Producer
Megan Stuart Wallace
Starring
Ben Tan
Sci-Fi Thriller based on the myths and legends of Malaysia.
Incendiary Pictures
for
Astro TV
Starring
Anthony Flanagan
Nicholas Aaron
A modern-day Western for the Channel 4 Coming Up strand.
Touchpaper Television
for
Channel Four