Golden St. George - Moscow International Film Festival 2012
film


Producer

Karen Katz

Writer

Simon Frank

Starring
Eddie Marsan
Candese Reid
Romola Garia

Distributor Soda Pictures Production Company Coded Pictures / Hustle Productions
Junkhearts is centered on Frank (Eddie Marsan), an ex-soldier alcoholic suffering from anxiety attacks and post-traumatic stress disorder. His life takes a new turn when he begins to take care of a teen runaway (Candese Reid) and finds himself in a triangle also involving her evil boyfriend.
Media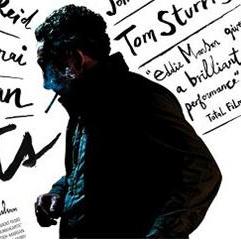 Reviews
"with an eye for the stylish and stylised, Krishnan has crafted a moving and captivating drama and her incredible ensemble cast brings this tale of loneliness and loss to life."
Lee Griffiths
Little White Lies