The Late Review, multiple episodes
tv


Producer

Mark Bell

Director

Michael Poole

Starring
Bonnie Greer
Mark Lawson
Tom Paulin

Production Company BBC Television
Mark Lawson chaired the panel discussion on the latest book, film and theatre releases, and exhibitions and cultural events. The show later became Sunday Review and then Newsnight Review from 2000.
Tony was a regular contributor to the arts discussion show that invited academics, critics, writers and social commentators to offer professional opinions on the week's cultural highlights. His experience as a journalist in the music industry and writer made him an ideal candidate to explore and review the most recent offerings from the arts world.
Media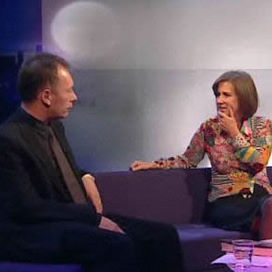 Reviews
It's a very easy week for me because you just sit about watching films and reading books and you can pretend it is real work.
Tony Parsons
Mumsnet