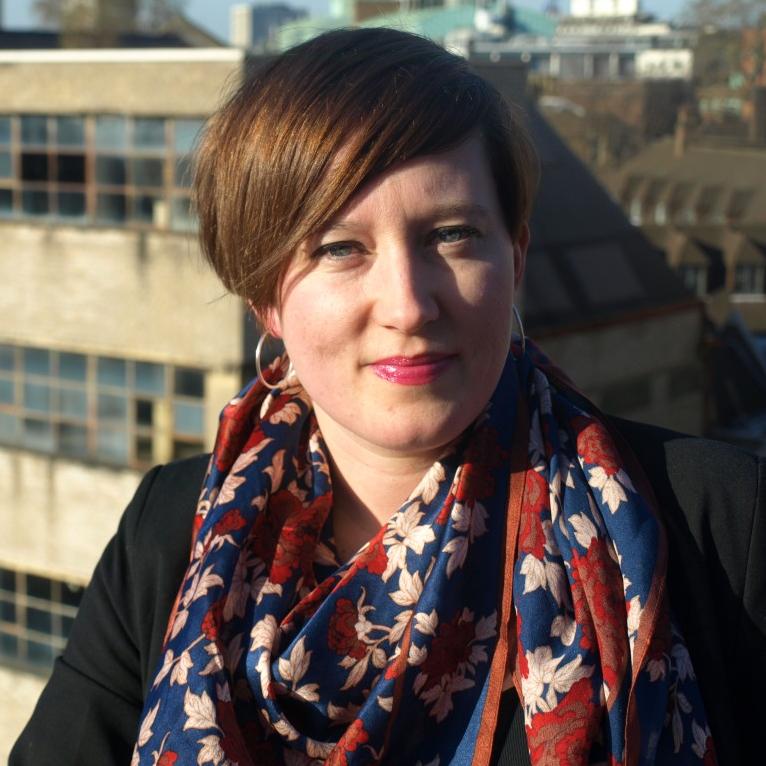 Vickie


Donoghue

Playwright and screenwriter
Vickie is a playwright and writer for TV and radio.
Her adaptation of The Witchfinder's Sister ran at Queen's Theatre Hornchurch October 2021. She has now been commissioned to write another play, The Flood, for Queen's Theatre.
Her debut full-length play, Mudlarks, was developed through High Tide's Escalator Programme and produced by The Bush, following its premiere at the 2012 High Tide Festival. The play garnered wide spread critical acclaim. In Lyn Gardner's words the play 'sings with promise' and Libby Purves described it as 'stunning... unforgettable'.
Vickie was one of three Essex creatives commissioned by Queen's Theatre Hornchurch to develop a Creative Estuary co-commission, Tales from the Thames. This new play successfully brought live theatre to parts of South Essex where it is rarely, if ever, staged.
Vickie has worked at The Bush, the High Tide Festival, New Theatre Royal Portsmouth, the Royal Court and Sheffield's Crucible. She is Paines Plough's playwright Fellow 20/21. Her work is published by Methuen Drama.
Her 10-part Podcast drama The Piper, co-written with fellow playwright Natalie Mitchell and produced by Somethin Else for BBC Sounds, was broadcast in November 2020. It starred Tamsin Outhwaite and Kacey Ainsworth.
Theatre
Writer
Queen's Theatre Hornchurch
Starring
Debra Baker
Miracle Chance
George Kemp
Lily Knight
Jamie-Rose Monk
Anne Odeke
Director
Rebecca Brewer and Douglas Rintoul
A story about five people living along the banks of the River Thames whose future is about to be changed forever.

Queens Theatre Hornchurch / Creative Estuary co-commission
An original play developed as part of the Bush Theatre's 2017/2018 Allotments programme.
Producer
Rebecca Laughton
A new play, adapted from Miriam Halahmy's novel HIDDEN, about the refugee crisis.
Director
Roy Alexander Weise
A play about loss, New Year's Eve and awkward family photographs.
Original commission from the Hightide Academy.
Producer
Old Salt Theatre Company and New Theatre Royal, Portsmouth
June 5, 1944, Southsea Beach. A girl, Poppy, stands on the precipice of history. Tomorrow is the biggest day of her life. D-Day.
Square Tower, New Theatre Royal Portsmouth
Mudlarks
Nominated for Charles Wintour Award for Most Promising Playwright
Producer
Lucy Jackson and Hightide Festival Theatre
Starring
Mike Noble
Scott Hazell
James Marchant
On the muddy banks of the River Thames, downstream from the bright lights of London, three boys hide from the police after a night of thrilling recklessness.

Hightide Festival, The Bush Theatre
Producer
If You Dare Productions
A collaboration between some of London's most exciting new writers, musicans and DJs.
Rosemary Branch Theatre, London
A monologue performed on a cloudswing.
An elderly couple's relationship is shaken by a revelation of infidelity.
Windsow Fringe 1 Act Plays Festival / Chelsea Arts Club
Writer & Director
Researcher
Starring
Flick Fernando
Stories, songs, anecdotes and slides from camper van travels.
Edinburgh Fringe Festival
Radio
Writer
Starring
Claire-Louise Cordwell
Rebekah Murrell
Production Company BBC Radio 4

Writer & Creator
Producer
Co-created with Natalie Mitchell
Writer
Co-written with Natalie Mitchell
Starring
Tamzin Outhwaite
Production Company Somethin' Else / BBC Sounds
Broadcaster
BBC Radio
The Witchfinder's Sister has plenty of chilling moments, an assured cast, and some well-timed comic relief delivered with aplomb. The Salem joke in particular had me cackling away in my seat, and it is a particular joy to see an Essex story put on in an Essex venue.
EJ Robinson
Everything Theatre on The Witchfinder's Sister
Donoghue proves that she is a talent to watch
Aleks Sierz
The Stage on Mudlarks
Donoghue's voice is a strong and compelling one
Aleks Sierz
The Arts Desk on Mudlarks
a talented writer. Vickie Donoghue writes with passion and the determination ... the beginning of a promising playwright's career
Gerald Berkowitz
Theatre Guide London on Mudlarks