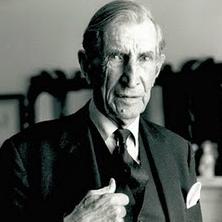 Sir Wilfred Thesiger is widely acknowledged as one of the greatest travellers and travel writers of modern times.

He was born in 1910 at the British Legation in Addis Ababa, and spent his early years in Abyssinia. He was educated at Eton and Oxford. In the Second World War, serving under Orde Wingate in Abyssinia, he was awarded a DSO. He later served with the SOE in Syria and the SAS in the Western Desert.

Thesiger's journeys have won him the Founder's Medal of the Royal Geographical Society, the Lawrence of Arabia Medal of the Royal Central Asian Society and the Burton Memorial Medal of the Royal Asiatic Society.

Although he kept diaries, Thesiger never intended to write a book about his journeys. Only after much persuasion did he attempt Arabian Sands, now acknowledged as one of the great classics of travel literature. This was followed by The Marsh Arabs and his monumental autobiography, The Life of my Choice, which - like all his other books - were highly acclaimed masterpieces of literature. Until he began to write books, Thesiger had been known and respected by a relatively small circle of admirers. His books - each of them remaining in print since first publication - have brought him worldwide fame not only for the unique journeys they describe but also for the magnificent photographs which illustrate them.

His writing has won him the Heinemann Award, Fellowship of the Royal Society of Literature, and an Honorary D.Litt. from Leicester University and an Honorary D.Litt. from the University of Bath.

In 1968 Thesiger was made CBE. He is Honorary Fellow of the British Academy and Honorary Fellow of Magdalen College, Oxford. He was honoured with a KBE in 1995.

For over twenty years, until 1994, he lived mostly among the pastoral Samburu in Maralal in northern Kenya.