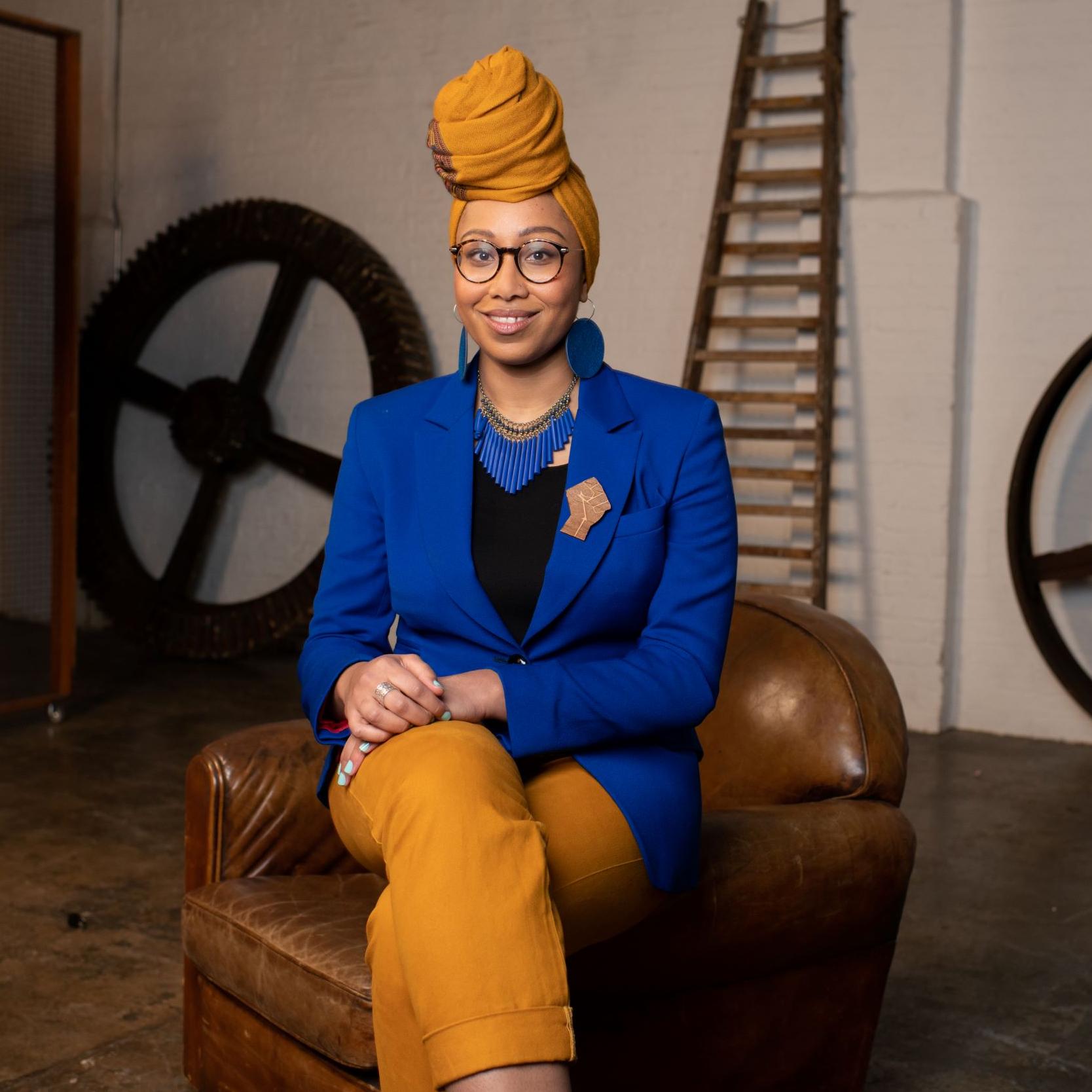 Yassmin


Abdel-Magied

Writer, Presenter and Broadcaster
Yassmin Abdel-Magied is a Sudanese-Australian writer, broadcaster and award-winning social advocate with a background in mechanical engineering.
Yassmin published her best-selling memoir, Yassmin's Story, with Penguin Random House at age 24, following up with her first novel for younger readers, You Must Be Layla, in 2019. The sequel, Listen Layla, is scheduled for release in 2021 and both books have just been optioned for screen by Goalpost Productions, with Yassmin as writer. Her TV show Same Same, co-created with Tania Safi, was optioned for production by Little Dot Studios in 2019. In 2020, Yassmin co-write the sold-out immersive theatre production at Kensington Palace, United Queendom, and was awarded the prestigious Keesing Studio International Development Residency by the Australia Council. Beyond her fiction work, Yassmin's social commentary has appeared in TIME magazine, The Guardian, Teen Vogue, The Independent, Huffpost, London's Evening Standard and more, with her work on the Sudanese Revolutions of particular note. Her critically acclaimed essays have also been published widely, including in the best-selling It's Not About The Burqa and The New Daughters of Africa.
One of the 2020 LinkedIn Changemakers, Yassmin is a globally sought-after advisor on issues of social justice, focused on the intersections of race, gender and faith. Yassmin founded Youth Without Borders at the age of 16, then started Mumtaza a decade later, focusing on women of colour. She has travelled to over 24 countries across five continents, speaking to governments, civil society and corporates on anti-racism and achieving substantive change. Yassmin's internationally acclaimed TED talk, What does my headscarf mean to you, has been viewed over two million times and was chosen as one of TED's top ten ideas of 2015. She has been awarded numerous awards for her advocacy, including the 2018 Young Voltaire Award for Free Speech and Queensland Young Australian of the Year in 2015.
Yassmin's broadcasting portfolio is also diverse. On TV, Yassmin was the presenter for the national current affairs show Australia Wide, the host for the ground-breaking documentary The Truth About Racism, and created Hijabistas, a series looking at the modest fashion scene in Australia. She is a regular news and current affairs commentator on The BBC, Aljazeera, Monocle 24 and is a presenter on various BBC World Service radio programmes. Yassmin has also hosted numerous podcasts, including Motor Mouth (on becoming a Formula 1 driver), EY's Better Questions (helping CEOs lead into the future), and The Guilty Feminist.
In all her work, Yassmin is an advocate for transformative justice and a fairer, safer world for all.
Television
Creator & Co-writer
Presenter
BBC News, Aljazeera English, Newsnight, Front Row Lates, ABC Q&A, CNN, CGTN, TRT
Presenter & Creator
Theatre
Co-writer
Immersive theatre from the award winning theatre company Les Enfants Terribles and Historic Royal Palaces
Radio
Contributor
Hosting
BBC World's Conversations & podcast The Guilty Feminist
Virgin's Breaking Barriers and EY's Better Questions, Radio National Podcast Motormouth

Other
Writer
Features in TIME Magazine, Guardian, AFR, Teen Vogue, Glamour, The Independent, The Evening Standard, The Saturday Paper, The Australian Financial Times, Sydney Morning Herald, The Age, Meanjin, The New York Times
Richard's F1, Saturday Paper, Guardian