Translation Rights | Jun 20, 2019
A Long Night In Paris On Awards Lists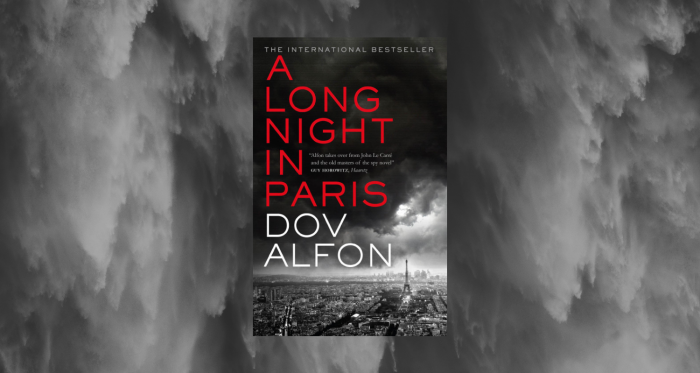 Dov Alfon's gripping spy thriller A Long Night in Paris is one of fourteen international novels listed for the prestigious Grand Prix de Littérature Policière 2019 prize. Each year there are two awards given, for the best international novel and French novel, for crime and detective fiction in France.
Other novels on the international list include The Lonely Witness by William Boyle and Star of the North by D. B. John. The winners will be announced in September. Previous winners of the International Prize include Patricia Highsmith, P. D. James, and Thomas Harris.
A Long Night in Paris is also on the longlist for the 2019 Crime Writers Association Dagger, up against nine other titles including The Katherina Code by Jørn Lier Horst and The Root of Evil by Håkan Nesser.
Shortlists will be announced in the summer, and the winner will be announced on 24 October 2019 in London.
A Long Night in Paris has sold translation rights in Bulgarian, Dutch, French, German, Hebrew, Italian, Polish, and Spanish.