Translation Rights | Oct 10, 2019
A Long Night in Paris Wins Prestigious Marianne Award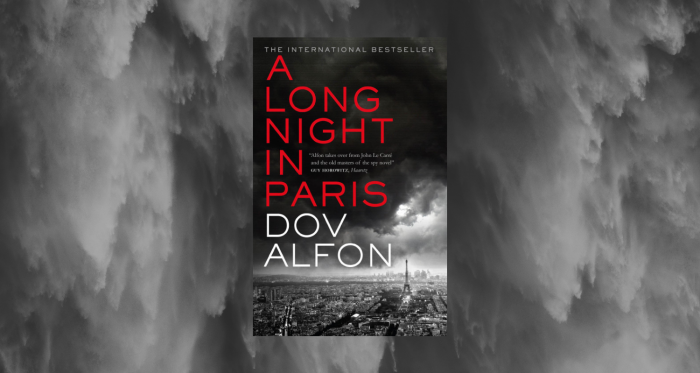 Dov Alfon's espionage thriller, A Long Night in Paris, has won the prestigious Marianne award at the Noir festival in Pau, southwestern France.
The Marianne is awarded to the best thriller published in French over the preceding twelve months.
The novel is also on the shortlist for the CWA's International Dagger, with the winner to be announced at their glamorous Gala Dinner on 24 October.
It has sold in 12 languages: Bulgarian, Dutch, English, French, German, Hebrew, Hungarian, Italian, Polish, Portuguese (Portugal), Romanian, and Spanish.
We represent this book on behalf of Ziv Lewis at Kinneret Zmora Dvir Publishing House Ltd.