Books | Jun 2, 2021
Anna Jones tops Bookshop.org's May Indie Champions list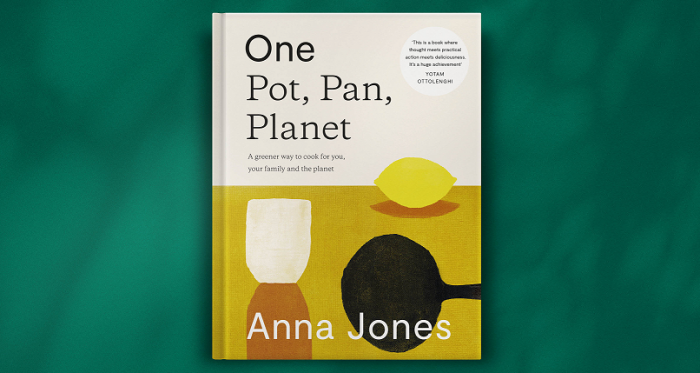 Bookshop.org has revealed its May Indie Champions list, and we are so thrilled that One: Pot, Pan, Planet by Anna Jones topped the fantastic list of titles. The Indie Champions list is a monthly chart highlighting the books that generate the most money for independent bookshops.

One: Pot, Pan, Planet is Anna's new collection of over 200 simple recipes, in which she limits the pans and simplifies the ingredients for all-in-one dinners that keep things fast and easy. These super varied every night recipes celebrate vegetables and deliver knock-out flavour but without taking time and energy. There are one-tray dinners, like a baked dahl with tamarind-glazed sweet potato, quick dishes like tahini broccoli on toast, one-pot soups and stews like Persian noodle as well as one-pan fritters and pancakes such as golden rosti with ancho chilli chutney. One brings together a way of eating that is mindful of the planet, and Anna gives practical advice and shows how every small change in planning, shopping and reducing waste will make a difference.

Anna Jones said: "I feel incredibly proud to be top of the Bookshop.org charts. Supporting local shops and booksellers has never been more important to me. I am so proud that people who buy my books feel the same way."

Later this month is Independent Bookshop Week, which runs from 19th-26th June. Bookshop.org is encouraging everyone to use the hashtag #chooseindielinks and direct readers to an independent site to purchase their books.