Heritage | Sep 1, 2017
Anne Meredith's PORTRAIT OF A MURDERER published by British Library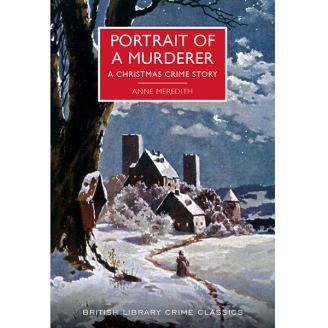 Lucy Malleson's Portrait of a Murderer has been published in the British Library Crime Classics series.

Adrian Gray was born in May 1862 and met his death through violence, at the hands of one of his own children, at Christmas, 1931.Thus begins a classic crime novel published in 1933, a riveting portrait of the psychology of a murderer. Each December, Adrian Gray invites his extended family to stay at his lonely house, Kings Poplars. None of Gray's six surviving children is fond of him; several have cause to wish him dead. The family gathers on Christmas Eve – and by the following morning, their wish has been granted.
Portrait of a Murderer was published under one of Lucy Malleson's several pseudonyms, Anne Meredith. Malleson is perhaps best known as the author of the Arthur Crook series of detective novels published under the name of Anthony Gilbert. She was a highly esteemed writer of crime fiction and a member of the elite Detection Club, but the 'Anne Meredith' books have long been unavailable.