Translation Rights | Feb 17, 2011
Bangkok 8 optioned by Roland Emmerich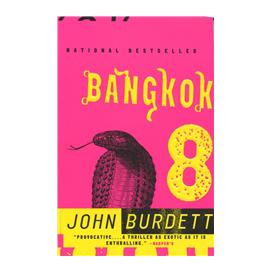 Film rights to Bangkok 8 by John Burdett have been sold to producer Roland Emmerich.

Bangkok 8 is the first in a series of thrillers set in Bangkok, starring the Buddhist Detective Sonchai Jitpleecheep of the Royal Thai Police. They have become beloved bestsellers and have been sold in twenty languages.

Roland Emmerich is a producer, director and writer. His work includes the blockbusters Godzilla, Independence Day and 2012.