Books | Jan 13, 2015
Book Highlights of 2015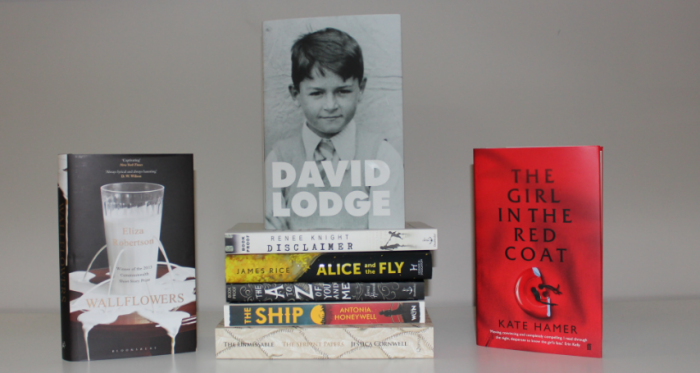 It has been an exciting start to the New Year for both Curtis Brown and Conville & Walsh, with our authors featuring extensively in the 2015 round-up of books to watch.
The following books have been singled out in the annual book reviews and preview in several publications including The Guardian, The Observer, The Huffington Post, The Independent, The Irish Times, BBC Entertainment, Red Online, Stylist, Dead Good Books and The Readers.
Sophia: Princess, Suffragette, Revolutionary by Anita Anand
Mightier than the Sword by Jeffrey Archer

The Heart Goes Last by Margaret Atwood
The Killing Lessons by Saul Black
The Serpent Papers by Jessica Cornwell
Are You Watching Me? by Sinéad Crowley

Reasons to Stay Alive by Matt Haig
The Girl in the Red Coat by Kate Hamer (Curtis Brown Creative alumnus)
The A-Z of You and Me by James Hannah (Curtis Brown Creative alumnus)
The Secrets We Share by Emma Hannigan

The Ship by Antonia Honeywell (Curtis Brown Creative alumnus)
New Bond novel by Anthony Horowitz
Quite a Good Time to be Born: A Memoir by David Lodge
I Let You Go by Clare Mackintosh

Somewhere Inside of Happy by Anna McPartlin

Hear the Wind Sing & Pinball 1973 by Haruki Murakami
Only We Know by Karen Perry

The Slaughter Man by Tony Parsons

Alice and the Fly by James Rice
Wallflowers by Eliza Robertson
John le Carré: The Biography by Adam Sisman
An additional Observer article also offers up some fantastic profiles on our authors, featuring Alex Christofi, Kate Hamer, James Hannah and Jessica Cornwell as the 'New Faces of Fiction 2015'.