Actors | Oct 8, 2021
Bradley Walsh stars in The Larkins for ITV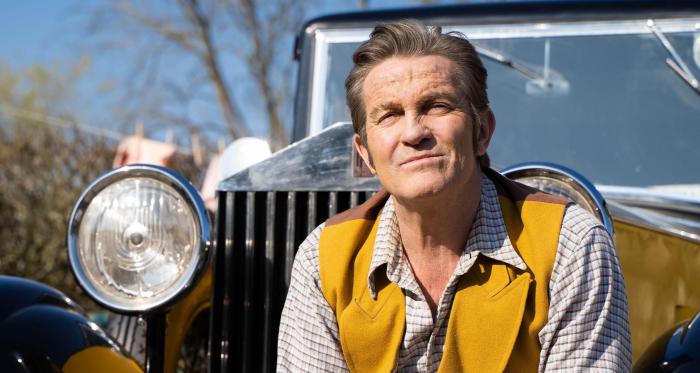 Bradley Walsh takes on the iconic role of Pop Larkin in new period drama The Larkins, an adaptation of H.E. Bates' novel The Darling Buds of May.
Set in the late 1950s, The Larkins takes place in the idyllic Kent countryside, and is the story of a working-class family led by the golden-hearted wheeler dealer Pop Larkin and his wife Ma, together with their six children.
Fiercely loyal to each other and their community, each Larkin family member has a strong work ethic, alongside a disinterest in authority. There's an overwhelming sense of plenty in their lives and a lot of joy and raucous laughter, as Ma Larkin provides a seemingly endless supply of delicious, hearty meals. And no matter what time of day, the Larkins and their guests aren't averse to enjoying the odd cocktail or two!
The Larkins are fundamentally good-hearted people who are always happy to share what they have with others, despite the fact that what they have is sometimes obtained by unusual means. In a rather mean-spirited way their good heartedness is not always shared by certain members of the local community.
One of those members is Norma Norman, played by Selina Griffiths. Norma is Alec's wife and exactly the sort of person Ma Larkin cannot stand.
Barney Walsh (PC Harness), Lisa Jackson (Katy Farley), Kevin Eldon (Howard) and Dave Johns (Margate Porter) can also be seen throughout the series.
The Larkins starts on Sunday 10th October at 8pm on ITV and ITV Hub.