Actors | Jan 5, 2015
Broadchurch Returns to ITV1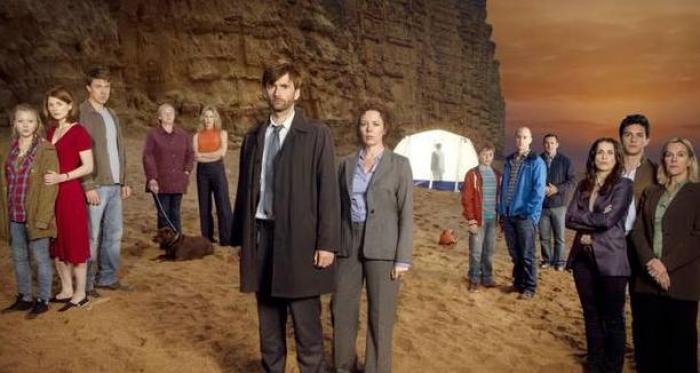 Charlotte Beaumont and Peter De Jersey return as Lucy Cohu and Colin Salmon join the second series of ITV1's hit detective drama Broadchurch, which starts tonight at 9pm.
Following an award-winning first series that tracked the inquiry into 10 year-old Danny Latimer's death, Broadchurch returns to the sleepy coastal town and its local constabulary overseen by David Tennant and Olivia Colman's detectives.
Charlotte Beaumont returns to the series as Chloe Latimer, Danny's older sister. Currently in performances at the National Theatre for Three Winters alongside Siobhan Finneran, Charlotte can also now be seen as Sean Bean's daughter in the Wachowski Brothers' new film Jupiter Ascending.
Peter de Jersey also reprises his role of Brian Young, a colleague of DS Ellie Miller (Olivia Colman). Peter has just finished shooting a leading role in AD, the sequel to the epic series The Bible, and recently joined the second series of BBC One's Atlantis to play a guest lead.
Lucy Cohu joins Broadchurch in a new leading role, after starring in the new Inbetweeners film this summer. She will soon be seen as the female lead in Citizen Charlie, opposite Aiden Gillen, and in Michael Winterbottom's forthcoming feature Face of an Angel.
Colin Salmon plays Darrol, the boyfriend of Sharon Bishop as played by Marianne Jean-Baptiste. Colin will shortly appearing in Musketeers on BBC One and recently finished shooting the feature film London has Fallen and the TV series No Offence.
The Dorset-set drama begins tonight at 9pm on ITV 1 and runs for eight episodes.