Heritage | Aug 21, 2020
Centenary of Christopher Robin Milne's Birth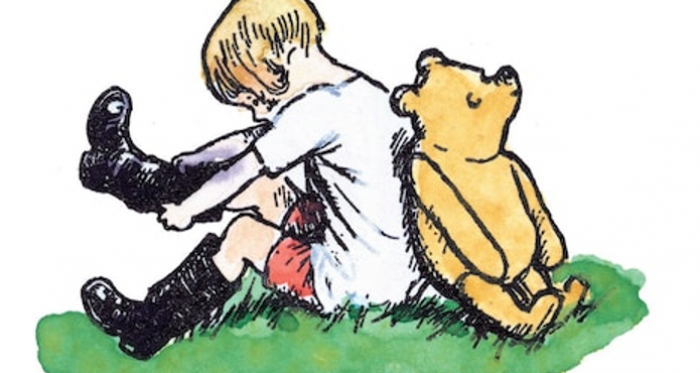 On the centenary of Christopher Milne's birth, writer and broadcaster Gyles Brandreth reflects:
"Christopher Robin was a lovely man who sometimes had mixed feelings about being the most famous real boy in children's literature. But we should be so grateful that he was born 100 years ago because without him there would have been no Winnie-the-Pooh."
Christopher Robin Milne, the son of author A.A. (Alan Alexander) Milne and Dorothy de Sélincourt was born one hundred years ago today on August 21st 1920. When he turned one, he received a stuffed bear as a gift which inspired his father, who was already a successful playwright with a number of plays on the London stage, to create the characters of Christopher Robin and Winnie-the-Pooh as well as their friends Piglet, Owl, Kanga, Eeyore and Roo, which were based on Christopher Milne's collection of nursery toys. Winnie-the-Pooh was published in 1926 with decorations by E.H. Shepard, and demand following its publication led to another book of stories The House at Pooh Corner, published in 1928. Two equally engaging poetry collections When We Were Very Young and Now We Are Six, were published in 1924 and 1927 respectively. The books were instant successes and have become world-famous classics that have been translated into 70 languages.
In 1974 Christopher Milne himself put his view of the story in the first of three autobiographical books, The Enchanted Places, which gives an account of his childhood and his thoughts on the Winnie-the-Pooh books. He died in 1996 at the age of 75 but the fictional character he inspired continues to enchant new generations and vast numbers of readers across the world.