Presenters | Apr 21, 2022
Channel 4 announces the return of Simon O'Brien in The Great House Give Away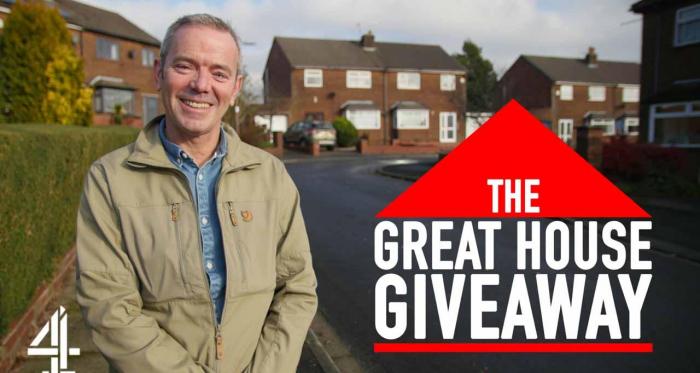 Channel 4 announces the return of Simon O'Brien in The Great House Give Away. After the success of the last series which won both a Broadcaster Award and an RTS Award for Best Daytime Programme.

Presented by Simon O'Brien, this series pairs up two strangers who have bought a house at auction, and then are given a refurb budget and six months to flip a house together. Any profit they make, they keep.
New episodes on Sunday 1st May at 7pm and then Monday 2nd May until Friday 6th May at 4pm on Channel 4.