Actors | Oct 7, 2013
Claire Price reigns in The Winter's Tale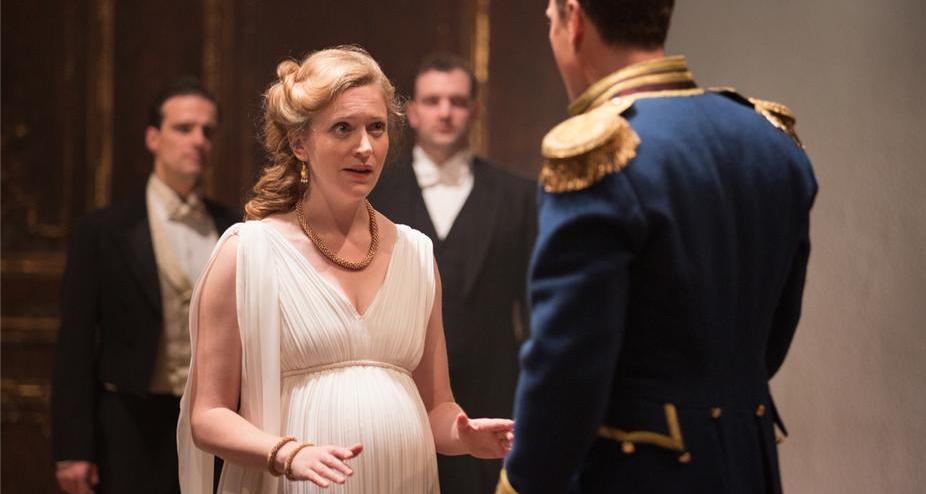 Claire Price leads the Sheffield Crucible's new production of The Winter's Tale this autumn.

In Paul Miller's staging, Claire plays Queen Hermione of Sicily who, accused of betraying her husband Leontes with his friend Polixines, faces trial for adultery and treason. Thrown into jail, innocent Hermione gives birth to Leonte's daughter who is believed to be a bastard child and banished from the court. When she's brought news that their eldest son, Prince Mamillius, furious of how his father has treated his mother, has died of a broken heart, Hermione's world crumbles.

The Winter's Tale is a tale of jealousy, pathos, romance, mistaken identities and the need to muster courage in the face of adversity, and includes Shakespeare's most famous stage direction 'Exit, pursued by a bear'.

Claire is no stranger to playing Shakespeare at the Crucible, having appeared in critically acclaimed productions of Richard III, The Tempest and Much Ado About Nothing. Her other credits for Sheffield theatres include Jonathan Munby's revival of Company and Miller's production of The Daughter in Law.

The Winter's Tale runs from Wednesday 2nd October - Saturday 2nd November. Tickets can be bought here.