Books | May 31, 2022
Curtis Brown authors feature in The Times Jubilee reading list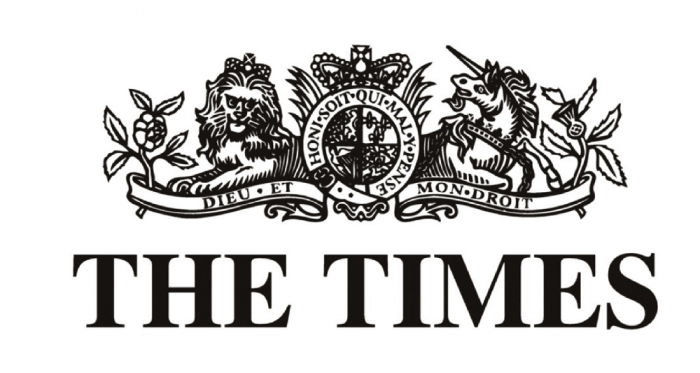 The Times critics have picked out their favourite novels of the past 70 years, focusing on the best of British and Commonwealth talent. The list is an eclectic mix of authors from Nobel laureates to the best of social satire. Various Curtis Brown authors have featured, the full list is below:
One Day by David Nicholls
Emma and Dexter, two students at the University of Edinburgh, have a post-finals fling on July 15, 1988; the story revisits them on the same day every year for 20 years, and is packed with insights into relationships, loneliness and ageing. It is defined by clear, funny prose and sharp dialogue.
Any Human Heart by William Boyd
Real people and events are a feature of Any Human Heart: Ian Fleming was responsible for recruiting the protagonist, Logan Mountstuart, to naval intelligence during the Second World War; several actual writers are featured as characters; the whole book is presented as the lifelong journals of Mountstuart, whose life spans key episodes of the 20th century. The overall effect is the creation of a life that feels tangible.
The Handmaid's Tale by Margaret Atwood
In the most devastating feminist parable, Margaret Atwood imagines a future where disenfranchised women are held captive as reproductive slaves. This multi-award-winning novel has been shocking readers since 1985 and continues to reveal nasty truths not only about patriarchy but race and politics in contemporary America. Despite the horror of Offred's experience as an abused "handmaid", the message of resistance and solidarity offers an inspirational foil to humanity's cruelty.
The Day of the Jackal by Frederick Forsyth
The plot concerns a bid by a nameless English assassin to kill President Charles de Gaulle of France. Yet Forsyth gives the writing authenticity with a faux documentary style and riveting inside knowledge about the underworld, turning the old-school "whodunnit" into the modern "howdunnit".
Riders by Jilly Cooper
For girls who had outgrown Pony Club stories and who liked their men astride, Rupert Campbell-Black was the sneering public schoolboy in green cords and gumboots we weren't supposed to fancy but did — desperately. Has any book of the past 70 years given as much pleasure as Cooper's rumpy-pumpy, show-jumping classic?
The Hitchhiker's Guide to the Galaxy by Douglas Adams
Earth may have been demolished to make way for an intergalactic space bypass, but The Hitchhiker's Guide to the Galaxy will tell you what to do about Vogons, dolphins, towels and, well, life, the universe and everything. Starting life as a BBC Radio 4 series, Hitchhiker's spawned novels, TV series, films and comic books.
A Perfect Spy by John le Carré
Ostensibly it's about espionage, as MI6's Magnus Pym reviews his life while being hunted as a double agent. But le Carré forsakes the make-believe that underpins spying and storytelling, drawing deeply on his own early years and past to create a complex and layered story.