Original Audio & Podcasts | Oct 18, 2019
Curtis Brown Authors Shortlisted for FutureBook Awards 2019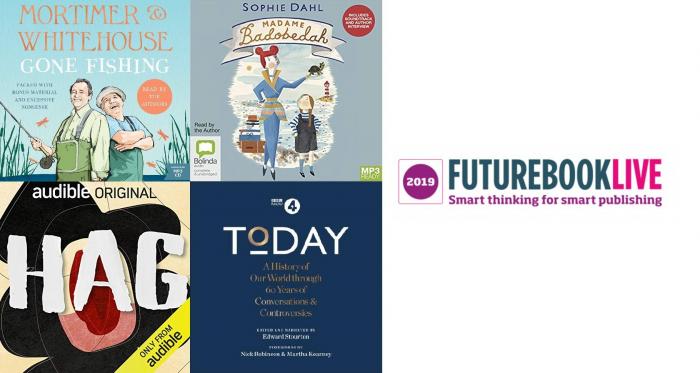 Audio works featuring Curtis Brown authors, Sophie Dahl, Kirsty Logan, Naomi Booth, Edward Stourton and Paul Whitehouse have been shortlisted for The Futurebook of the Year.
Madame Badobedah, author Sophie Dahl's first children's book, follows young Mabel and her adventures with the mysterious Madame Badobedah. The audiobook features a titular song co-written by Dahl and Jamie Cullum.
Exploring otherness, identity, faith, religion, gender and sexual trauma, Hag brings together a gripping collection of tales that are unsettlingly timely and wickedly sinister. Each story is inspired by a forgotten folk tale sourced from across the UK and features entries from Kirsty Logan and Naomi Booth.
Mortimer & Whitehouse: Gone Fishing is an audiobook by two lifelong friends about the joys of angling, the thrill of the catch and the virtue of having a right daft laff with your mates.

Edited and narrated by Edward Stourton, this audiobook from the iconic BBC 4 radio show marks 60 years of programming with 60 world-changing stories. Covering everything from the fall of the Berlin Wall and the Anti-Apartheid Movement, artificial intelligence and machine learning, Today explores events as they happened and reveals how they changed the world around us.

The winners are set to be announced at The FutureBook Live conference on Monday 25th November.