Books | Aug 4, 2021
Curtis Brown authors top bestseller lists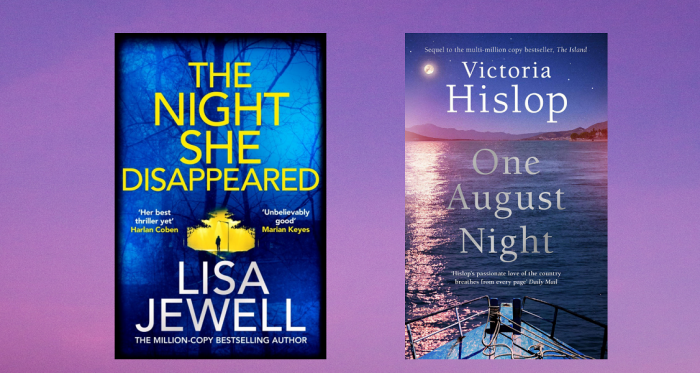 Lisa Jewell and Victoria Hislop have topped both the hardback and paperback Sunday Times fiction bestseller lists.

In its first week of publication, Lisa Jewell's newest thriller, The Night She Disappeared, has come in at number one on the hardback fiction list. Author of Sunday Times and New York Times bestsellers Then She Was Gone and The Family Upstairs, Jewell does not disappoint in her latest novel. Focusing on a cold case, an abandoned mansion and a family hiding a terrible secret, The Night She Disappeared is compelling, addictive and brilliantly observed.

One August Night by Victoria Hislop, the long-anticipated sequel to her multi-million-copy bestseller, The Island, has topped the paperback fiction bestseller list. Returning to Crete, Hislop expertly delves into the complex history of a fascinating country in this beautifully written family saga.