Actors | Jul 1, 2021
Curtis Brown clients open in Leopoldstadt at Wyndham's Theatre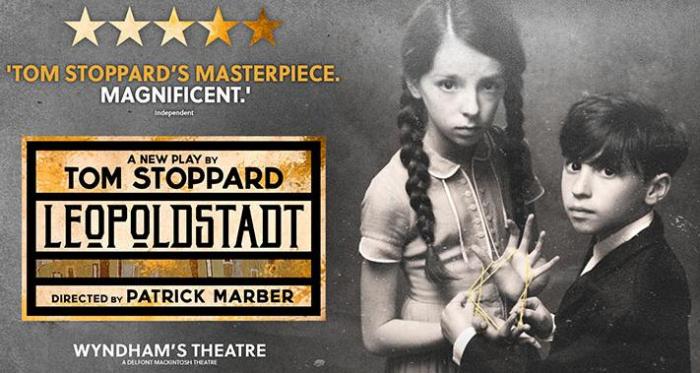 Sebastian Armesto, Noof Ousellam, Sadie Shimmin, and Griffin Stevens open in Tom Stoppard's Leopoldstadt, the Olivier Award-winning new 'masterwork' (Evening Standard) returning to Wyndham's Theatre from 7 August to 30 October 2021.

Directed by Patrick Marber, Sonia Friedman Productions' Leopoldstadt is Stoppard's heart-breaking story of a Jewish family in Vienna through war, revolution, and impoverishment in the mid-twentieth century. The production opened to seven weeks of sold-out performances before being temporarily shut down, with its return eagerly awaited following its achievement of the 2020 Olivier Award for Best New Play.
The limited 2021 run sees Sebastian reprise his 'particularly moving' (London Theatre) performance as Jacob/Nathan/Ludwig. Sebastian re-joins fellow original cast members Noof (Otto), Sadie (Poldi), and Griffin (Aaron) in this 'unforgettable play from the heart' (The Telegraph).
Leopoldstadt runs from 7 August to 30 October at Wyndham's Theatre. Tickets available now: https://leopoldstadtplay.com/