Books | May 6, 2021
Curtis Brown Creative celebrates its 10th anniversary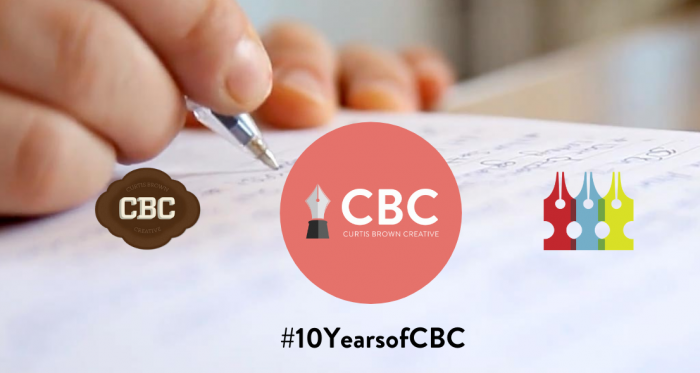 On 6th May, Curtis Brown Creative – the writing school from the Curtis Brown literary and talent agency – reaches its 10th birthday. As well as celebrating the double-digit anniversary, the CBC team will also be toasting a highly successful year, which featured the launch of its major Breakthrough Writers' Programme for under-represented writers; plus a significant expansion of its suite of online writing courses – and the roll-call of commercially published students now reaching 132.

Founded by novelist and former Curtis Brown agent Anna Davis – who is still its Managing Director today – Curtis Brown Creative started out in May 2011 with a 3-month novel-writing course that ran in the agency's boardroom, helping 15 talented students to write their best, and bringing in Curtis Brown's agents to demystify the publishing industry and empower them to pitch their novels with confidence. From that very first cohort came Jessie Burton's The Miniaturist …

Fast forward to ten years later and CBC's flagship novel-writing courses in London and online have launched the careers of such bestselling and award-winning authors as Jane Harper (The Dry), Kate Hamer (The Girl in the Red Coat), Clare Pooley (The Authenticity Project), Anna Bailey (Tall Bones) and Nicholas Searle (The Good Liar). And across lockdown, high profile deals have flooded in for upcoming debut authors such as Bonnie Garmus (Lessons in Chemistry), Emilia Hart (Weyward) and Benji Waterhouse (You Don't Have to be Mad to Work Here).

While CBC's elite novel-writing courses remain at the heart of the business, they have recently launched an ambitious new course on Writing a TV Drama Serial, working with Curtis Brown's Theatre, Film and Television agents. And their range of online writing courses has been broadened to offer shorter online courses for writers at all skill levels, focused on specific genres, and led by acclaimed author-tutors, such as 'Writing a Memoir' with Cathy Rentzenbrink, 'Writing a Psychological Thriller' with Erin Kelly, 'Writing Short Stories' with Cynan Jones and 'Writing Historical Fiction' with S J Parris (Stephanie Merritt).

The school's most recent venture is the Breakthrough Writers' Programme, an exciting 3-year programme of courses, mentoring and scholarships for under-represented writers, funded by the Curtis Brown Group and other partners.
Writers can apply now for The Elizabeth Zott Novel-Writing Scholarships, generously sponsored by CBC's former student and debut author Bonnie Garmus, which will provide free places on CBC's next 3-and-6-month Writing Your Novel online courses for two talented writers of colour with limited financial means.

Founder and director Anna Davis says: 'I knew, back in 2011, that we could run great creative writing courses at Curtis Brown – but I could never have dreamed that we'd get to where we are today. It's all due to the most amazing team who work with me at CBC; to our wonderful author-tutors, the terrific support we get from the Curtis Brown and C&W agents – and most of all to the fantastic community of writers who join our courses and take part in the writing events we run. It's a privilege to work in the area of talent discovery, and nothing beats those moments where you're talking to a writer and something suddenly clicks for them about how to make their work really fly. I honestly think I have the best job in the world and am so excited about the next ten years.'

Throughout the month of May Curtis Brown Creative will be celebrating its tenth anniversary on social media using #10YearsofCBC

Find out more about Curtis Brown Creative's ten-year celebration and their creative writing courses here