Books | Jun 3, 2021
Curtis Brown Creative launches annual novel-writing scholarship in John le Carré's memory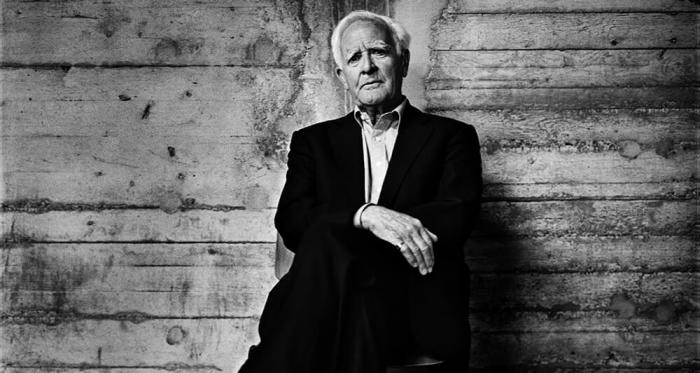 The Curtis Brown Creative writing school has launched a novel-writing scholarship in memory of the late John le Carré, funded by the Curtis Brown Literary and Talent Agency, with the support of the author's family.
The first scholarship is now open for applications and will provide full funding for one talented writer of limited financial means to join Curtis Brown Creative's three-month online Writing Your Novel course running from 6 September to 13 December 2021.
Curtis Brown are proud to have represented John le Carré, aka David Cornwell, during his lifetime, and continue to represent his works ongoing – most recently with the announcement of his twenty-sixth novel Silverview, completed soon before his death in December 2020 and to be published by Viking on 14 October 2021. The annual scholarship will honour le Carré's memory by seeking out new writing that demonstrates many of the qualities that were important to him, such as compelling storytelling and political engagement. It will celebrate exciting voices which push at or break boundaries.
The John le Carré scholarship will join a rolling programme of scholarships, mentoring opportunities and intensive writing courses being offered for free to under-represented writers by Curtis Brown Creative, funded by the Curtis Brown Group: The Breakthrough Writers' Programme opened its doors in February 2021 and has already provided free support and tutoring to over 45 talented writers, with further opportunities available this autumn.
Simon Cornwell, John le Carré's eldest son, Co-Founder and Co-CEO of Ink Factory Productions says: 'The family is thrilled that CBC and the Curtis Brown Group have created this scholarship in our father's name. Throughout his life, it was hugely important to our father to nurture writing talent wherever he found it, and he would have been very touched to feel that CBC was marking his memory with support for diverse, emerging and engaged contemporary voices. We are looking forward to reading the work that flows from it!'
Jonny Geller, CEO of The Curtis Brown Group and agent to John le Carré, says: 'We are very proud to provide this scholarship for our writing course in David's name. He was hugely supportive to young writers and wrote beautifully about the craft of writing. The course will enshrine his values and proudly continue his tradition of giving back to the next generation.'
Anna Davis, Founder and Managing Director of Curtis Brown Creative, says: 'We are honoured and privileged to run this new scholarship in the name of John le Carré and are hugely grateful to the Cornwell family for trusting us to do justice to his memory. We will be searching for a very special writer to receive this first opportunity and I can't wait to get reading!'
Find out more about the scholarship at www.curtisbrowncreative.co.uk.