Books | Nov 24, 2020
Curtis Brown Creative Launches The Breakthrough Writers' Programme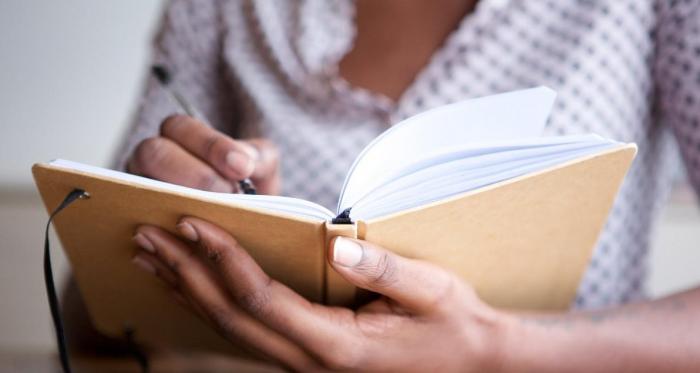 The Curtis Brown Creative writing school, supported by the Curtis Brown and C&W Agencies, today launches the Breakthrough Writers' Programme, an exciting new programme of courses, mentoring and scholarships for under-represented writers – with all opportunities fully funded for the writers taking part.

The programme is intended to run for a minimum of three years and aims to seek out talented writers, who would not otherwise have joined Curtis Brown Creative's courses. It will help them to maximise their writing potential and empower them to pitch their work with confidence to the publishing industry. Successful authors, agents and publishers will deliver expert teaching and industry advice.

The programme of courses and mentoring is fully funded by Curtis Brown Group and its literary agents. Opportunities are targeted to address specific barriers to entry and commence in February 2021 with a programme for Black writers. This will include:

A five-day intensive Zoom/online novel-writing course for fifteen Black writers

Led by award-winning author Jacob Ross, working with popular CBC tutor and bestselling author Laura Barnett – and featuring an afternoon with Curtis Brown literary agents Karolina Sutton and Felicity Blunt, Dialogue Books Publisher Sharmaine Lovegrove and HarperCollins editor Ore Agbaje-Williams. All students will also get one-to-one tutorials with Curtis Brown or C&W literary agents.

A nine-month mentoring programme for five Black writers

Mentoring sessions will be provided by experienced author-tutors, including Leila Aboulela, Craig Barr-Green, Sara Collins, Suzannah Dunn, Yvvette Edwards, Mike Gayle, Cynan Jones, Catherine Johnson, Nikita Lalwani, Cathy Rentzenbrink and Anthony Trevelyan.
The mentoring programme will also include an individual tutorial with an agent.

We're proud to work with valued partners to provide scholarship places on our long selective-entry creative writing courses, and we're delighted that in 2021 we will be offering the following, with further opportunities to be announced next year.

The Clare Mackintosh Scholarship for Black writers

This scholarship, which is generously provided by bestselling author Clare Mackintosh, will award one talented Black writer a fully-paid place on CBC's six-month online Writing Your Novel course in February 2021. Clare is also creating a bespoke 12-month mentoring programme for the scholar, to feature guidance from a range of leading authors.

Speaking about the programme, Clare Mackintosh says: 'I thought for a long time about what I could do to support the urgent need for more diverse voices in books. The scholarship I'm sponsoring is designed not only to open a door by removing financial barriers, but to keep that door open with a bespoke mentoring programme. I have long been impressed with the courses run by Curtis Brown Creative, and it's an honour to be working with them on such an exciting programme.'


The CHEERIO Scholarship for Writers with Low Income

This scholarship, which is fully funded by CHEERIO – the new, independent publishing and film production company – will provide a promising writer of limited financial means a place on our six-month online Writing Your Novel course in February 2021. CHEERIO is the brainchild of leading literary agent Clare Conville and celebrated author and curator Harriet Vyner, in partnership with The Estate of Francis Bacon.

Speaking on launch of the programme, they said: 'It's thrilling for CHEERIO to be able to support a writer of the future.'

In April the programme shifts focus to address the barrier of low income, and will include:

A five-day intensive Zoom/online novel-writing course for fifteen writers with low income

Expert teaching from acclaimed authors and much-loved CBC tutors, Jake Arnott and Cathi Unsworth. Featuring one-to-one agent tutorials, and an industry masterclass with Curtis Brown agent Cathryn Summerhayes, C&W agent Katie Greenstreet and Orion Fiction Publisher, Emad Akhtar.


A nine-month mentoring programme for five writers with low income

Mentoring team as above, and including a tutorial with an agent from Curtis Brown or C&W.


Anna Davis, MD of Curtis Brown Creative says: 'It's time for us to raise our game when it comes to reaching out to under-represented writers – indeed, we have a responsibility to do this. I believe we'll find some amazing writers through our new programme, and I'm excited at the prospect of supporting their development. I'm also delighted to be welcoming some fantastic new author-tutors to our team.'

Karolina Sutton and Felicity Blunt, on behalf of the Curtis Brown Book Department, say: 'The Curtis Brown book agents are proud to be a part of this ambitious programme to reach and support under-represented writers. We are actively involved in third party initiatives, and will continue to work with these partnerships – but an agency of our size and influence should also be a direct provider of outreach opportunities for writers. We are thrilled to be launching the Breakthrough Writers' Programme with our colleagues at Curtis Brown Creative – and are excited to meet the first students and start reading their work.'


Applications are now open for all the writing opportunities running in Spring 2021 as part of the Breakthrough Writers' Programme.
Find out more at www.curtisbrowncreative.co.uk/the-breakthrough-writers-programme