Actors | Dec 18, 2015
Curtis Brown's Festive TV Treats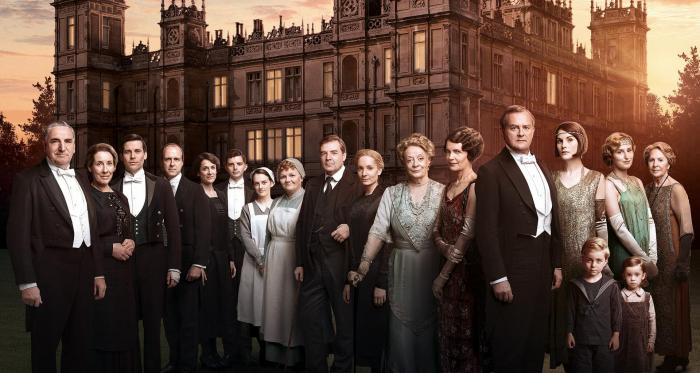 The festive TV schedule sees a whole host of Curtis Brown clients bursting onto our screens for another year of must-watch Christmas Specials.
First up is a behind the scenes scripted comedy drama about the creators of Dad's Army. We're Doomed airs on 22nd December on BBC2 at 9pm starring Mark Heap as legendary original cast member Clive Dunn.
Catch Boomers starring Philip Jackson on 23rd December on BBC1 at 9:30pm as disaster strikes at the end of a long weekend at the festive markets in Cologne.
Christmas Eve sees the return of BBC comedy Professor Branestawm. Catch it on BBC1 at 5:20pm to see Charlie Higson and Adrian Scarborough.
On Christmas Day, three of the biggest events on the television advent calendar are finally unwrapped. Doctor Who, starring Alex Kingston airs on BBC1 at 5:20pm and staying with BBC1 you will find Bryony Hannah and Adrian Scarborough in Call the Midwife at 7:30pm. Then it's the big one. The final ever episode of Downton Abbey airs on ITV at 8:45pm with Charlie Anson, Antonia Bernath and Sophie McShera.
Catch ITV's Wendy and Peter on Boxing Day at 8pm, a new adaptation of J.M. Barrie's novel Peter Pan starring Dorothy Atkinson, Hazel Doupe, Carlyss Peer and Stanley Tucci. Then hop over to BBC2 at 9pm to see Hannah Britland in Russel Howard's new family comedy A Gert Lush Christmas.
Finally, on New Year's Day Mark Gatiss returns to Sherlock on BBC1 at 9pm as the crime fighting duo are seen through a historical lens.
For full listings of all TV and Radio over the festive season see the Radio Times.